Running a small business can be a 365-day job that feels like it's taking up all 24 hours. Yet, you don't want to miss doing one of the important tasks that keep your business running smoothly. This roundup of best productivity software for small business can help you remain focused on success with help to avoid sweating the small stuff.
An advantage of the digital transformation of our world is the centralization of our data. With many people walking around with a powerful computer in their pocket, there's so much more that can be done on the move. With the right productivity software for small business, you can get more things done without feeling so stretched. 
The small business productivity tools that best suit your needs will depend on your priorities. You may need to find ways to get more done more efficiently. Others will want to streamline their social media posts or simplify collaboration with other team members who might be working remotely. To help, we've divided our discussion of best productivity software for small business into key categories: 
Project management

Collaboration

Note-taking

To-do lists

Time management 

Scheduling

Marketing, design automation 
Project Management
There are umpteen small business management apps available to help you organize and track projects to keep from missing important deadlines. These project management tools should offer ways to assign responsibilities, track progress, share files, and set and communicate goals.
Some of the top options include:
Asana

offers a list view of tasks with an image of the individual responsible and the timeline and visuals regarding progress or priority. The visual-driven dashboard also helps users see overlaps, dependencies, and possible conflicts. The project overview tool lets you create rules to automate common tasks and reduce errors for improved efficiency.

Basecamp

is another great tool for on-premise and remote teams to collaborate with user-friendly software. Built to help teams communicate better and cut back on meetings (always a good thing), Basecamp lets users break work into different projects and track all the individual elements of that project in one place. A message board and group chat can help with communication. Keeping docs and files organized in folders linked to the projects along with the schedule and to-dos helps avoid anything slipping through the cracks.

Monday

is another competitor in this space, offering hundreds of visual and customizable templates as well as automation and integrations with many other useful online apps.
Collaboration
Slack is probably the best-known collaboration app today. Its focus is on making it easy for your employees to communicate and collaborate in real-time online, wherever they are, on whatever devices they choose. In fact, you can jump into a video chat or online call from the channels within the app if texting and sending hilarious gifs isn't getting the job done.
Slack lets you hold one-on-one conversations online and keep an entire team caught up with one another. You can also attach files, presentations, spreadsheets, and more to keep everyone current on the latest version of work in progress.
Free to users of the manufacturer's Office 365, Microsoft Teams is another top business collaboration tool. Offering real-time chat features and the ability, as with Slack, to make online voice and video calls while collaborating on files and documents shared in the Teams app, this app offers people the ability to get more done in one central place.
Note-Taking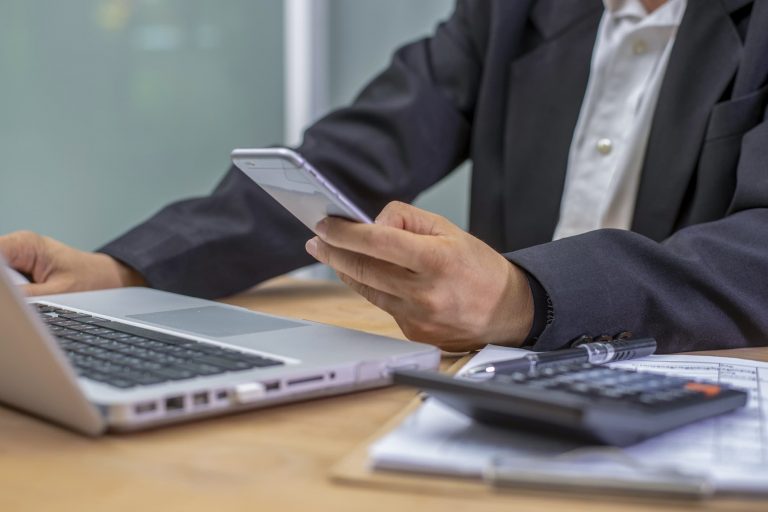 ​​You may not need a full-blown project management app. Perhaps the best productivity software for your small business simply helps you and your team members capture information in a shared software.
When it comes to note-taking apps, we like:
Evernote. This free software lets you take notes, make lists, add images, scan documents, and more—from any device. Then, you can search it all (even from a different device) within seconds. For a

monthly fee

, you can upgrade to a personal or professional plan which lets you use tasks to capture to-do lists, add due dates, and edit and track progress.

OneNote. Microsoft's notebook program, free with an Office365 subscription, lets you   collect information for various projects in a central location. You can easily break topics or projects into notebooks and sections and quickly quote from an online source (with OneNote automatically including the URL for future reference). If you have a stylus for your tablet, you may enjoy being able to handwrite notes and mark up your OneNote material.
To-Do Lists
Any.do promises to let you "run your life like a pro." You can create individual tasks, set deadlines (even repeats and reminders), and organize them in lists or categories. You can add notes, subtasks, and attachments. You can also assign others to tasks from within the app on your phone or desktop.
Google users can also access tasks directly in their Gmail inboxes. Since it's integrated with your email, you can easily drag a message into an action item on the task list. Plus, if you have a virtual assistant at home, you can speak out loud to add items to a to-do list by simply saying, "Hey Google."
Todoist is another popular to-do list app. Available for iPhones and Android devices, this software also offers a quick add feature to let you schedule something on the fly. You'll also have tools to highlight the day's most important tasks and identify favorites. Integrating the app with your email, calendar, and files further expands your capabilities.
Time Management
Your small business productivity might also benefit from software that helps you focus or better manage time.
Focus@will figures out your personality type and provides a playlist tailored to drive your productivity. You'll take a quiz to "find your perfect flow tunes," which are designed to "increase your focus by customizing and slightly changing the characteristics of music at the right time intervals."
Pomodoro is a useful time tracking tool that monitors the time it takes you to accomplish something. Named after the Pomodoro Technique (not the actual tomato), this software helps you set time limits for focused attention and also reminds you to take breaks. 
Your focus might also benefit from these "7 Stress Management Hacks for Busy Entrepreneurs."
Scheduling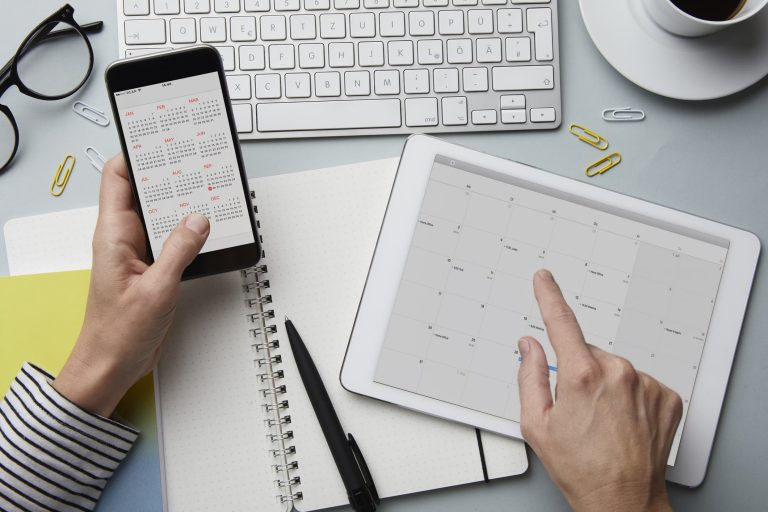 When discussing the best productivity software for small business, we know we can't leave out scheduling apps. If you're in the service industry or your people are doing many meetings or sales calls, they're going to want a way to streamline scheduling.
Acuity Scheduling helps business owners eliminate the processes involved with setting up appointments. There's less risk of overlapping appointments by allowing customers and clients to book meetings with you online. Plus, you can automate appointment reminders to reduce no-shows.
Calendly is another easy way to cut the burden of scheduling appointments. Do away with the back and forth emails by sending a link to your personal Calendly profile. They will see when you are available and book a time that works for them. Your calendar is automatically updated without any effort on your part.
Marketing, Design Automation
Automating marketing and design can also boost small business productivity. If you're on social media, you'll want some design-driven posts. Canva makes it easy for even the most graphically inept of us to create great-looking content. Canva lets you choose your image type, pre-loads the correct dimensions, and offers many free templates to help get you started.
Mailchimp helps you build and send attractive email marketing campaigns to your customers. The design templates make it simple to send out something that suits your brand voice. Mailchimp also helps you set up a sequenced email flow where one action or event triggers another email or personalized text.
While discussing automation, we'll also draw your attention to Zapier. This online service lets you integrate several online business applications into one dashboard. You'll sync your favorite tools—say Slack, MailChimp, Google Sheets, and Quickbooks—then be able to create comprehensive workflows across the platforms from one central location.
With the time saved with automation, you might check out one or more of these "Best Small Business Marketing Books for 2021."
Being More Productive in Small Business
One more way to save time and be a more efficient entrepreneur? Check out the Business Maker tool. Our software solution brings the tools you need for your business website, local marketing, point-of-sale system, and more in one place. You can also handle legal registration of your business, getting domain names, and more. 
There are always ways to save time in small business. Yet you don't want to cut corners willy-nilly. This article has provided you with several options for the best productivity software for small business to set you in the right direction for process improvement and boosting efficiency.