E-commerce is booming. In fact, it's estimated that there will be 2.14 billion global digital buyers this year. E-commerce sales are also expected to account for 18.1% of all retail sales worldwide. If you're a small business selling worldwide, good on you. Yet, it's probably costly. Even sending from one side of the U.S. to the other can add up. That's one area where fulfillment services for small business can help.
Although the two terms are often used interchangeably, let's start by clarifying the distinction between a warehouse and a fulfillment center. Warehouses are where a company stores its products or inventory in bulk for long periods of time. Fulfillment centers, on the other hand, exist to help businesses get online orders to customers promptly.
To help you understand fulfillment services for small business, this article will cover:
What are fulfillment services

The benefits of using fulfillment services

Who should use a fulfillment center for small business

How to find the right small business fulfillment services
What Are Fulfillment Services
Order fulfillment services for small business recognize that getting customers their orders is critical yet challenging. These third-party logistics (3PL) providers will have a physical location—a fulfillment center—where they store your product and take care of the packing and shipping. It's a warehouse with benefits! 
Shopify, for instance, has its own Shopify Fulfillment Network. Amazon is another top e-commerce fulfillment center. You might also find a regional fulfillment center that you can use. Joining a fulfillment center network can help you reduce shipping costs because you can allocate inventory across multiple locations for greater flexibility.
Small business order fulfillment centers take the logistics headache and hand it over to a company focused on that aspect of e-commerce. The fulfillment center offers inventory storage but also acts "as a command center for all your order prepping and shipping needs."
The Benefits of Using Fulfillment Services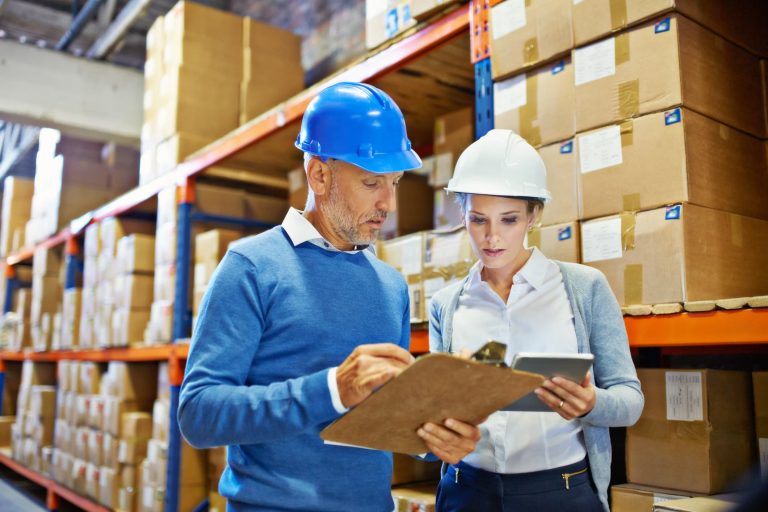 A small business has three main ways to send products to customers: drop shipping, filling the order independently, or working with a 3PL for fulfillment services. Going the 3PL route can free up your valuable time and resources to focus on growing your business rather than going to the post office. 
Other benefits include:
Avoid long-term leases for your own warehouse space

Have the 3PL handle costs associated with keeping up the space and storing your inventory

Enjoy the value-added of working with logistics experts 

Pass on responsibility for hiring good people (in a tight labor market) to the 3PL

Time to focus on meeting business goals, innovating, and marketing

Improved customer experience as your fulfillment provider can draw on economies of scale to optimize receiving, picking, packing, shipping processes

Better

rates on shipping

; the 3PL can negotiate with carriers based on moving much more product than your one business might

More timely pickups by shipping carriers as the 3PL will have more daily volume
Who Should Use a Fulfillment Center for Small Business
Fulfillment services aren't for every small business. If your order volume is small and you have only one or two distinct products, you may not want to move into a fulfillment center just yet. 
If you have limited cash flow, this is also not a great idea for you. After all, small business fulfillment services can add up. You'll typically pay by the hour or unit/pallet. Plus, there will be add-ons for receiving and storing your inventory, picking and packing the customer orders, and handling any customizations or returns. 
On the other hand, fulfillment services for small business can be very handy for the business that has:
A high volume of customer orders

Many

different items for sale

, which need to be stored separately for efficient pack and pick

Fluctuating sales cycles

, which make it more difficult for your business to optimize staffing at its own warehouse

Little available real estate, or is facing high rent prices, as the e-commerce boom drives demand for more warehouse space

Difficulty meeting customer expectations for timely delivery

No time or not enough personnel to keep up with online orders
How To Find the Right Small Business Fulfillment Services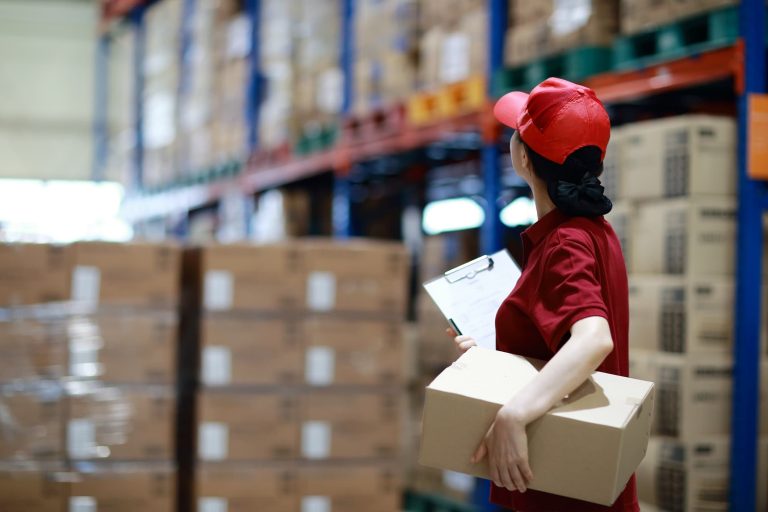 There are many fulfillment services for small business. To find the right one for your needs, you'll want to make sure you see a breakdown of the entire cost. Keep in mind that each fulfillment company will price its services differently. You might think you're getting a bargain at one before you realize that the costs you were comparing didn't all include warehouse picking in the quoted price. 
It can also help to partner with a 3PL that has similar industry experience. With so many options available, finding a partner with similar existing clients and know-how in your industry can lead to a more efficient partnership.
We use the word partnership consciously. Your logistics provider is going to be an extension of your business. You want to work with someone who will prioritize customer service and help you give your online shoppers a consistently great experience. 
You might also ask what logistics technology the provider is using. There could be very useful integrations between their systems and yours to facilitate greater supply chain transparency. Getting access to inventory data and analytics from the 3PL can help your business identify sales trends, avoid stockouts, improve inefficiencies, and better allocate resources.
Embrace Small Business Fulfillment Centers
Partnering with a 3PL for your e-commerce order logistics can give you greater flexibility and agility. Not to mention time and effort saved. Plus, you can gain more insights into your product fulfillment, which improves your business's bottom line. By sending emails helping customers track their deliveries, you can boost customer loyalty too. Scale up your product shipping effectively with a fulfillment center for small businesses.