Globalization over the past few decades has changed the climate for small business owners. Technology has made it possible for any business to reach an international market. With e-commerce and competing globally, a major differentiator is shipping. However, international shipping is more complicated. This guide to best practices in small business international shipping can help.
Every small business today needs a business website and an online presence. This often now precedes getting an offline store. After all, online is where the customers are going.
According to PWC, the pandemic drove increasing numbers of shoppers to the internet, but their continued preference for this approach is a dramatic shift. In its June 2021 Global Consumer Insights Survey, in the last twelve months:
46% of consumers shopped in physical stores

44% bought online using a mobile phone or smartphone

42% used smart home voice assistants to shop online

38% used a tablet for online shopping

34% bought something online via PC
How many of those goods are needed to ship internationally? We can't be sure. But with online shopping comes exposure to new brands and different products from businesses all around the world. 
Your small business can expand its reach too. However, keep in mind that shipping is a stumbling block to completing a sale. Your customer shops online for convenience, but they're price conscious too. Steep shipping prices and long delivery days could kill that sale. 
To provide your small business with a successful strategy for international shipping, we've collected best practices for small business international shipping:
Research export and import laws

Pay attention to packaging

Document your international shipments correctly

Make international shipping policies clear to customers

Work with carriers
Research Export and Import Laws
Just as every country has a different flag, there are different shipping laws too. You'll need to familiarize yourself with export and import regulations to know what is acceptable for the country where you plan to ship. UPS has an online tool to help you find country- or territory-specific facts and regulations.
U.S. Customs and Border Protection also offers "Tips for New Importers and Exporters" that can be handy. 
As you're learning, it can be a good idea to add international shipping locations incrementally. An American small business, for example, might start with shipping to Canada and/or Mexico to get a process established before moving on to Europe, Asia, or Africa. 
Pay Attention To Packaging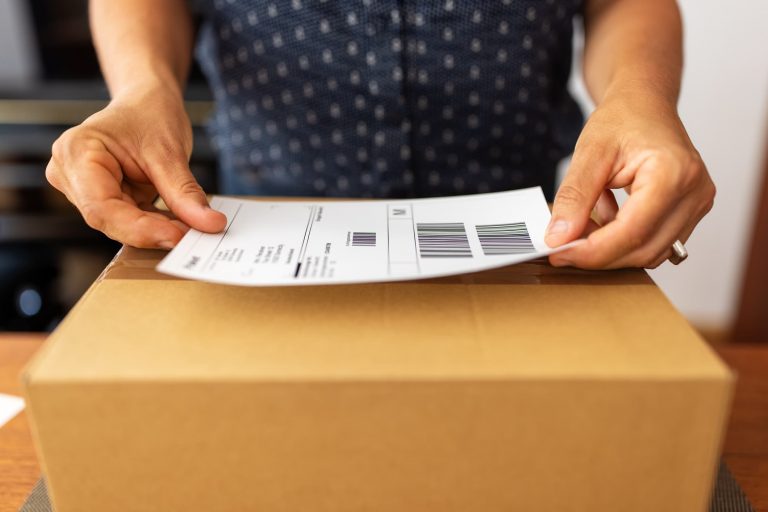 Properly package your products to arrive to the customer in top shape. Unlike a package traveling domestically, the international shipment will be en route much longer and using various modes of transport. 
Best practices for small business international shipping packaging include:
Provide extra cushioning for products that could be damaged in transit 

Use boxes with at least a 200# burst rate

Match the packaging to the item (e.g., don't send a safe product in a box marked as having lithium-ion batteries)

Make sure the weight is evenly distributed

Use moisture-resistant packages and filler

Avoid obscuring any labels or forms on the package
Keeping all that in mind, also make packaging choices that improve your shipping rates. Reinforced and lightweight packing materials developed for export and import can cost more, but they may add value by reducing your shipping costs.
Document Your International Shipments Correctly
Depending on the international shipping regulations, the documentation required will vary. Still, you can expect to need:
A detailed summary of what's being shipped 

A commercial invoice describing the value of goods

Full contact information for the shipper

Complete contact information for the recipient
You may also need a certificate of origin, a transportation services receipt, a certificate of insurance, or electronic export insurance. 
You don't want an international purchase to get lost en route. It can help to fill out your e-commerce shipping labels online to ensure that all the text is clearly legible. If you are filling out the forms by hand, do so with your best penmanship to avoid errors down the chain.
Work With Carriers
Different sites online cite DHL's finding that "retailers who offer premium international shipping grow 60% times faster than those who don't." Of course, DHL is a shipping carrier, so they are biased. Nevertheless, it makes sense to partner with a carrier experienced in international shipping.
Working with a shipping service can help ensure that you fill out all the proper documentation as they will have the information you need on what is required for every country. You may also be able to access discounted rates with carriers such as:
USPS (or your country's post)

UPS

FedEx

DHL Express

Sendle

Fastway

Purolator
The right carrier for your shipment will vary depending on the package type, the speed you need, the weight and size of the package, and the region where you are sending it.
Make International Shipping Policies Clear to Customers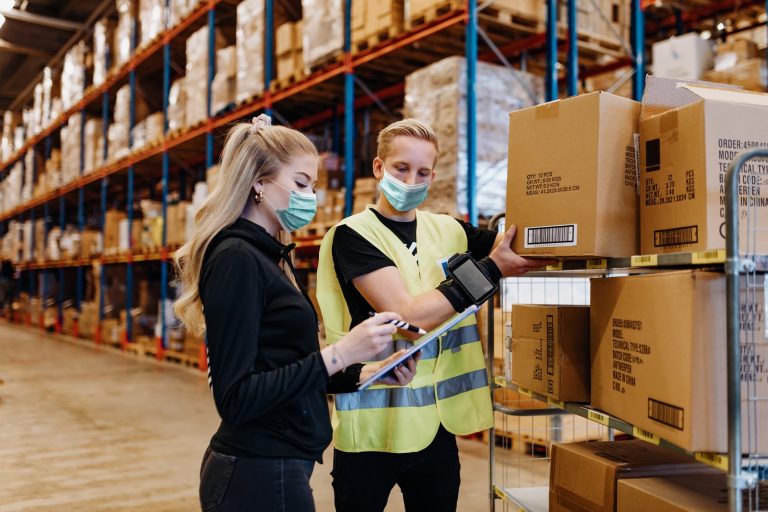 One good way to give customers a positive experience is to provide them with options. Once you understand all the aspects already outlined, provide different choices where the buyer can weigh the urgency with which they need the product versus price. You can also offer tracking and insurance as an option depending on your carrier.
The important thing is to be transparent about your international shipping fees. According to the Baymard Institute, the average document online shopping cart abandonment rate is 69.80%. The number one reason for abandonment? "Extra costs too high (shipping, tax, fees)." 
Before publishing your international shipping fees, make sure you are considering all the cost factors. That means the packaging and materials, the shipping fee you pay, the carrier, handling charges, and any duties and taxes.
Pack It Up: Small Business International Shipping 
With these best practices for small business international shipping, you can grow your global audience. What's next? World domination, of course! If that's not quite in your game plan yet, you can also focus your efforts on expanding your local market share.