Welcome to the first installment of a six-article series on starting your first business (SY1B). In this series, we cover a range of important topics that will help you get your first business up and running:
How To Choose Your Business Name [You are here.]
Choosing a business name may seem like a task that takes very little thought when starting a business. Some people just pick the first name that comes to mind. But your company name holds a lot more weight than you may think:
It can help differentiate you from competitors.

It can impact brand recognition with customers.

It can determine how quickly prospects grasp your product and service offerings.
Did you know that 77% of consumers consider a brand name before making a product purchase? Clearly, your business name holds great significance. But when it comes to how to choose a company name, there are numerous considerations. Below, we walk through a few key aspects you should mull over before finalizing your business name.
What To Consider When Choosing a Business Name: 5 Aspects
1. Simplicity
The KISS principle—"keep it simple, stupid"—has been considered sage advice for decades, and people have applied it to many business areas. Choosing a business name is no different. There's no need to make the name complex or lengthy. In fact, the more complex the name is, the less likely customers are to understand its meaning and remember it.
If you ask any experienced business owner, they'll advise you to never add friction to the customer experience if you can avoid it, especially when it comes to first impressions. Customers typically have many options available, so you don't want to give them any excuse to choose a competitor. This includes making the name easy for customers to pronounce so they can easily recall it and share it with friends and family.
Key takeaway: Your business name should be easy to pronounce, understand, and remember.
2. Uniqueness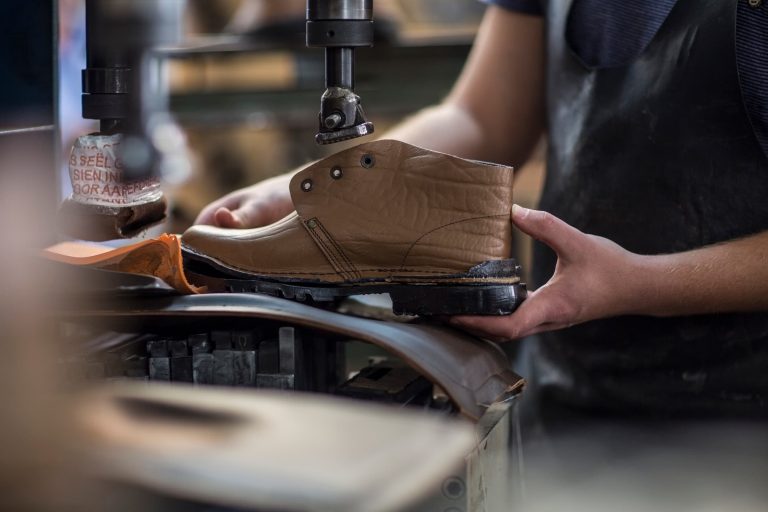 Beyond simplicity, you should choose a unique business name. It may be tempting to name your business something generic—think Al's Shoe Repair or Awesome Car Wash. Sure, the names are straightforward and reasonably descriptive, but they wouldn't draw in customers who see these names on storefronts or online.
It's worthwhile to come up with a unique business name because it can help you stand out in a crowded market. In a city full of shoe repair shops, you have to give customers a reason to give yours a second look. Capturing a customer's attention could be the difference between a lifetime of purchases and never giving your store a chance.
Key takeaway: Your business name should be unique enough to catch customers' attention.
3. Social Media
Whether you personally use social media or not, you'll definitely want to use it for your business. The adage, "be where your customers are," applies here, as many consumers use social media to connect with brands they like. In fact, their attachment to your brand could translate into purchases—71% of consumers say they're more likely to buy from a brand they follow on one or more social media channels.
Social media, then, is understandably an important consideration when starting a business and choosing a business name. Whatever name you choose should be available on the social media channels you plan to use, whether Facebook, Instagram, Pinterest, or another platform.
In addition, make sure your business name either adheres to character constraints for each social platform or can be truncated in a way people still know what business the shorthand name connects to. Also, don't forget to be consistent with your naming convention across social media accounts.
Key takeaway: Your business name should be social media-friendly.
4. Domain Availability

Just as with social media, you should consider whether your business name is available as a domain name—you can use a domain name search to verify. A domain name is the same thing as your website, and it's typically the start of your online presence. It tells people more about what you offer, and it's likely where you'll link all your social media accounts.
In years past, many people would recommend you choose a business name that ends with a .com domain. However, domain options have expanded to include numerous top-level domain endings—.art, .band, .cafe, and .digital to name a few. This expansion has given would-be business owners a lot more flexibility when choosing a business name, especially when you consider that a domain name doesn't have to be an exact match for the business name. For example, Al's Shoe Repair may register a domain name as alrepairsshoes.co.
Key takeaway: Your business name should be available (in some form) as a domain.
5. Entity Name Availability
So you've come up with a name you feel is simple, unique, works for social media, and fits your preferred domain address. That's great! However, you have one more hurdle to jump through: Is your business name available from a legal standpoint?
The above aspects can help you produce a fitting name, but if the name isn't available in your state, you can't register it as a legal entity name—how the state identifies your business. Rules vary from state to state, but most states don't allow you to register a name that already exists. This is to prevent anyone else in the state from operating under the same entity name, which could cause legal confusion.
But all isn't lost. If you've come up with what you believe is the perfect business name, you have an alternative option: a fictitious business name. This is also referred to as an assumed business name, trade name, or doing business as (DBA). The most common of these references is the DBA, and it offers some flexibility regarding your business name.
Registering a DBA enables you to conduct business under a different name than your entity name. And unlike an entity name, a DBA doesn't have to be unique in most states. According to the Small Business Administration (SBA), multiple businesses can go by the same DBA in a given state. So you may still be able to use your desired business name in some instances.
Consider this scenario: You want to start a flower shop. After brainstorming, you come up with the name Perfect Rose. After some research, you verify that a restaurant in your state has filed its entity name as Generic Eatery LLC and happens to have a DBA with the same name you chose—Perfect Rose. Since a state can have multiple same-name DBAs—and the company isn't a competitor—you can file any available entity name and then register a DBA for Perfect Rose.
Key takeaway: Your business name should be available in your state as a legal entity name. If it's not available, you may be able to register a DBA in addition to an entity name to use the name you really want.
As the above aspects showcase, choosing a business name can be a challenge. But it's one that's worth overcoming to turn your business dream into reality. At every step of your journey, Yahoo Business Maker will be there to support you with whatever you need—a business plan, business filings and legal paperwork, a finance tracker, a domain, business email accounts, business listings, and even a point-of-sale system. And you can manage everything from an easy-to-use dashboard. Get started today.