The pandemic negatively impacted every industry, but some were affected more significantly than others. For example, the hospitality sector had to reduce its staff and is still struggling even as the number of vaccinated people rises, and the country tries to return to a new normal.
Over the last year or so, over four million workers in the hospitality industry have lost their jobs—approximately one-quarter of its workforce. As of January 2021, the Bureau of Labor Statistics reported that nearly 16% of hospitality workers remained unemployed, which is more than any other industry. The good news is that the number is trending downward, with only about 11% unemployed as of June 2021; however, it's still troubling for those in the industry.
If you're a hospitality worker who's recently experienced a job loss or are otherwise concerned about your future in the industry, you have options. You're probably worried about the difficulty of moving to a different industry, but, thankfully, your transferrable skills will ease your transition. Transferrable skills such as customer service, problem-solving, adaptability, and communication are relevant regardless of industry.
Plus, you don't have to limit yourself to physical locations when starting your new career. Remote work is often a viable path to explore, whatever industry or vertical you choose. We will walk you through how you can navigate this path below.
Shifting From Hospitality To Remote Work: 5 Key Steps
1. Review job boards that focus on remote work.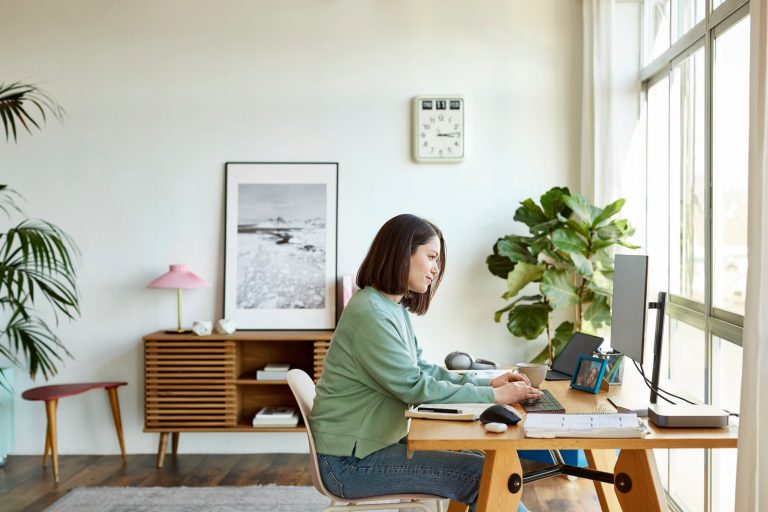 While it's always valuable to reach out to people in your professional network first, doing so doesn't always pan out. Plus, you may not have that large or curated a professional network to leverage. But job boards are a great equalizer—anyone can use them without dependence on a professional network.
You'll want to use job boards that cater to people interested in remote roles. Standard job boards may have options for filtering remote jobs, but your best bet is to start with platforms that specifically advertise remote work. That way, you can confidently apply to jobs you know are work from home.
Here are a few remote-focused job boards you can start with:
And if you want to try out freelancing or just support your main job with some extra income, try these freelance marketplaces:
During your search, it's important to have credibility. Make a good initial impression with a professional email address.
2. Research companies that capture your interest.
Remember that the position itself isn't the only important aspect of your job search. You also need to find information about the company offering the job. As you've probably learned from past work experiences, things you don't know about the company can make the job unbearable, even if you like the work.
That's why it's essential that you discover what you can about the companies at which you're applying. For one, this informs your search so that if the job you want is filled or taken down, you can look out for future jobs from that company. In addition, you inform yourself so you can make a memorable impact on company personnel if you're offered an interview.
3. Emphasize transferrable skills during the hiring process.
The biggest issue you'll face in moving from hospitality to another sector is how hiring managers will perceive your lack of experience in their industry. This issue has always plagued people attempting to work in a new industry or change careers. The workaround is playing up your transferrable skills.
Every job requires a set of skills that enable someone to perform well. The key is to ensure your skills align with the job's skills, then emphasize those skills throughout the hiring process—on your resume and cover letter, during phone screenings, in interviews, and even as part of follow-up communications.
You want to ensure the hiring manager is focused more on how relevant your skillset is rather than how much experience you lack in their industry. At every touchpoint, the hiring manager should walk away thinking, "Despite their lack of experience in our industry, they seem like they'd perform well in the role and make a great fit."
4. Maintain strong internal communication once hired.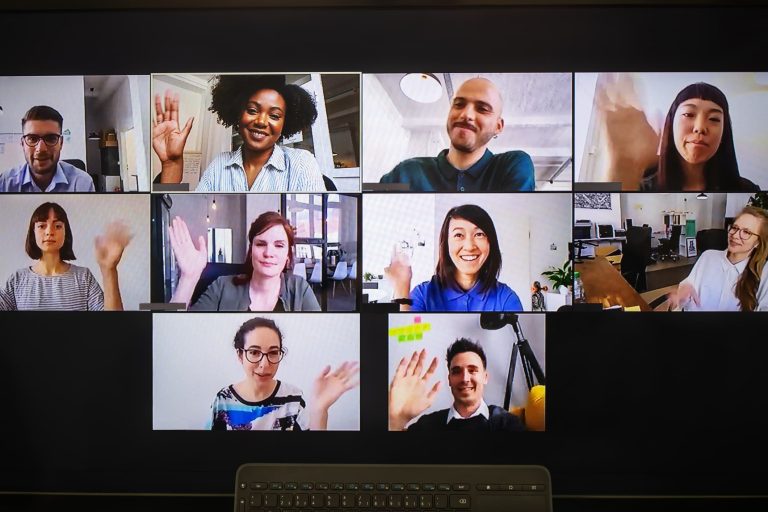 When working at a physical location, you naturally are presented with opportunities to interact with coworkers and managers throughout the day. That's not always the case with remote work, where hours may go by in the workday without talking to your boss or peers.
With a work-from-home job, it's important to be intentional with your internal communication. Make it a point to keep in touch with your manager—don't be shy about asking questions in a virtual meeting or one-on-one, especially if you're confused about anything. Similarly, reach out to coworkers for their input when relevant. You want to maintain an engaging, strong rapport.
5. Keep your skills updated for future opportunities.
The struggle isn't over just because you've landed a role. Whether you wind up moving on to another company or staying and seeking a promotion, you'll need to ensure your skills stay up to date. Seek out online training, mentors, webinars, and online communities to ensure you stay on top of your craft and are marketable.
The transition from hospitality to remote work doesn't have to be difficult. Taking the above advice can help you overcome the challenges associated with making such a significant career change.