Whether you're a budding entrepreneur or a longtime small business owner, you should know how important a website is for marketing your business. Your website is the hub of your online presence—even if you use other digital channels, they'll be linked back to your website.
Every page on your website plays an important role in the customer journey, but the about us page often gets overlooked. A small business about us page is especially important because customers are often unaware of your brand. Unlike names such as Clorox and Samsung, which have global recognition, your business name probably doesn't ring any bells. Hence, why sharing the story of your business is essential to connecting with potential customers who don't know how you can help them—yet.
But what exactly should you include in your small business about us page? While aspects such as industry and type of business may influence the content, every about us page can benefit by addressing the below aspects.
5 Key Elements for a Winning Small Business About Us Page
1. Unique Value Proposition
A value proposition is a statement or promise of value you provide to your customers. It helps customers understand why they should choose you over competitors. Your value proposition could be one-of-a-kind products, unique services or experiences, amazing customer support, a purpose-driven business model, and so on.
When customers look at your business among multiple competitors, what sets you apart? For example, the credit card industry is dominated by several well-known brands that offer similar products: Visa, MasterCard, American Express, and Discover. If you go to Discover's about page, you'll see the company claims it offers 100% U.S.-based customer service—a clear value proposition that differentiates it from other credit card companies.
2. Team Introduction
The smaller the company, the more customers will care about who they'll be working with, especially with service-based companies. At large organizations, customers may end up collaborating with a host of different professionals; however, small businesses typically only have a few folks available. Knowing who these people are can help warm customers to the idea of engaging with your business.
Don't be afraid to show a little personality. In most cases, if a customer wanted to work with a corporate, buttoned-up team, they would have simply chosen a large conglomerate. There are, of course, exceptions—for example, if your clients are large corporations, you may choose to maintain a more traditional tone. Find a balance that best represents your business and reflects the kind of clients you want to attract.
3. Company Media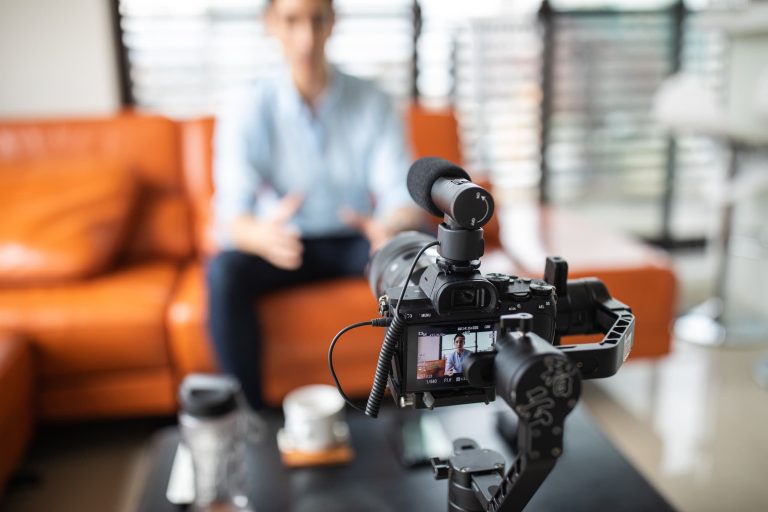 Your small business about us page doesn't have to be just text. Make your page more dynamic by adding images and videos of your team, company events, community activities—media that represents the essence of your business and team members.
Not only does adding media help visitors better connect with your company, but it also aids in breaking up the page. Visually speaking, lots of text—however well written—tends to make people skim instead of read. Keep the page engaging with relevant photos, moving images, and the like.
4. Social Proof
Even though it's your about page, it's a good idea to include commentary and accolades from other people and entities. Customer testimonials, awards, and press mentions are all great pieces of content to add, so visitors gain a more holistic view of your brand.
For example, assume you're currently looking for a new supplier. You've identified three potential providers that offer similar products and services. To learn more about each company, you pull up their about us pages. All three providers introduce their team and display interesting media, but one provider also calls out several customer testimonials and awards touting its ability to deliver on time. If timely delivery is a key requirement in your decision, chances are this provider will be your top pick.
5. Calls to Action
Remember that your small business about us page is a sales tool as well. In sharing your business story, you're connecting with visitors and pushing them towards becoming a customer. So don't forget to keep the momentum going by encouraging them to act:
Send them to your product or services page so they can start shopping.

Tell them to follow you on social media so they can keep tabs on your brand.

Ask them to sign up for your email list so they can keep in touch.

Link them to your blog so they can learn more about topics related to your business.
Just be sure to capitalize on their interest in your business, whatever action(s) you choose.
3 About Us Examples: Small Business Edition
Below are a few small business about us page examples from different industries. Each one does a good job of exhibiting one or more elements discussed above.
1. Nectafy
Nectafy is a growth marketing company that immediately puts its people and values front and center on its about page, indicating what the company likely deems important. The page also has a lot of personality, which can be seen in its use of fun colors and illustrated team portraits (in lieu of traditional photos).
What this about page does best: team introductions. It really pushes its people as a key differentiator, going so far as to provide a free-form bio for each team member.
2. Glasscubes
Glasscubes is a UK-based software-as-a-service (SaaS) company that offers a collaboration solution. The company begins its about page with a visual—a map indicating how it has customers worldwide. It then includes a story of how the company started, the value it provides to customers, and social proof in the form of reviews from Trustpilot, a third-party review site.
What this about page does best: calls to action. The company clearly wants you to take action, including multiple ways to do so—from contact information to links for social media profiles and product feature pages.
3. Optimized Payments
Optimized Payments is a payment analytics and consulting company that gets straight to the point on its about page. The company tells you what it is, what it does, how it stands out from competitors, and even displays social proof elements—all without needing to scroll. Like Nectafy, Optimized uses illustrations in place of traditional photos; however, the colors are more traditional and muted. Overall, there's a solid balance between corporate and character.
What this about page does best: company media. In addition to a video customer testimonial, the about page includes a video of its CEO sharing his thoughts about the company.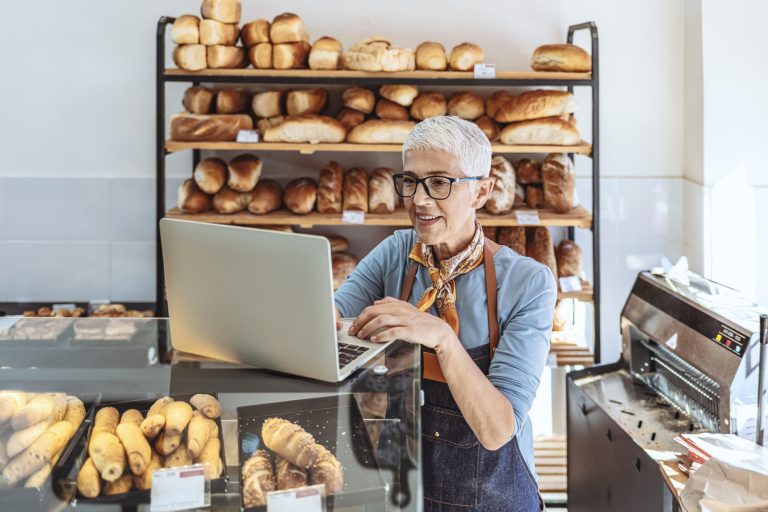 Creating an about us page doesn't have to be a difficult task. Between the recommendations and small business about us page examples above, you have a good foundation for making a page of your own that helps you stand out from the crowd.