Business isn't always cutthroat competition. In fact, as we discussed in the first article in this two-part series, small business collaboration brings many benefits. So, let's dive right into the specific ways entrepreneurs can get started with small business collaboration.
Whether you're looking to collaborate to increase awareness, drive sales, learn something new, get inspired, or grow your network, it can be daunting to get started. You're already busy! And you don't even know where to begin. That's why we're here to help. 
There are, of course, many ways to collaborate with fellow entrepreneurs, but this article will share seven essential small business collaboration strategies:
Create product and services packages

Share traditional promotion

Cross-promote on social media

Share space

Guest post on blogs

Create a gift guide

Sponsor and participate in local events
Create Product and Services Packages
Who doesn't like a bargain? A great way to increase awareness and sales for your business is to package your product or services with another business's offerings. Partnering with another business in your industry or your area brings you to the attention of their customers. Plus, you'll make that first impression with the added credibility offered by that business vouching for you.
This is also an affordable and easy way to get started. You don't need to reinvent the wheel. You're simply finding a logical partner for a package deal and doing what you were doing so well already. For example, a home caterer might work with a cleaning company to offer a package that discounts getting the house ready and back in shape after the big event that's being catered.
Share Traditional Promotion
Small businesses don't typically have a massive media budget. So, you might partner with other small businesses in your neighborhood or shopping area to run one newspaper ad or radio spot. In Almonte, Ontario, a small town in Canada, the merchants couldn't individually afford a regional food magazine's full-page ad rates. So, ten of them banded together to get a monthly spread. One of the business owners told Shopify: "We don't necessarily get our own ad, but it's for Almonte. If the town's busy, then we all benefit, including me."
You might also use an advertisement in traditional channels to promote a discount that benefits you and another business. For example, a restaurant and theater company might offer a percentage off to those who eat before or after the show at the promoted restaurant.
Cross-Promote on Social Media
You know your target audience on social media. Now, look for other small businesses with related products or services that those same prospects follow. Next, plan some social media cross-promotion campaigns. This offers an opportunity for you to grow your audience, build awareness, and increase credibility.
Keep in mind, though:
"

Cross-promotion does not mean cross-posting

." Each of you would tailor your mention of the other brand to your audience rather than posting the same thing on both of your accounts.

Include links to your profiles. It's not going to do much good if people can't find you.

Use strong imagery. You're more likely to get your audience's attention with good pictures. So, the coffee shop sprucing up its counters with a local florist's bouquets would post an image of a well-crafted cappuccino and the flowers together.
Share Space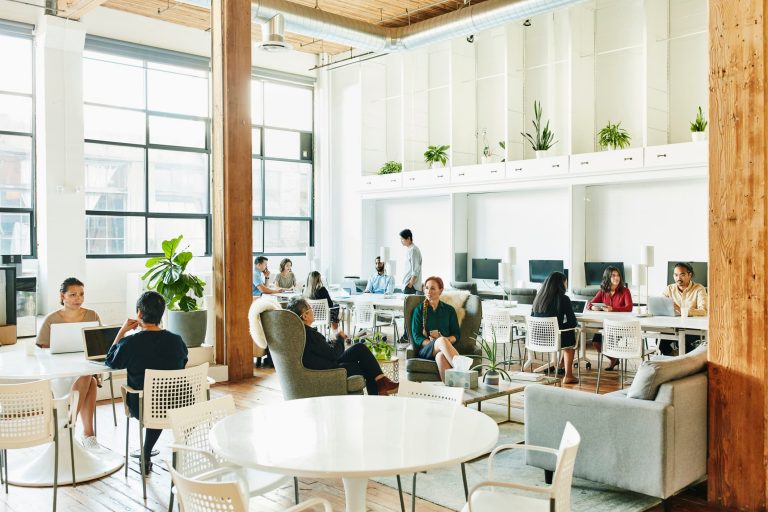 We've written in the past about ghost kitchens, where entrepreneurs work in collaborative spaces that provide equipment and distribution channels for their food delivery. But food businesses aren't the only ones benefitting from joining together to cut costs.
Take Asheville, North Carolina. There are lots of artsy people there, but retail space downtown is costly. So, many local artists get space in the Woolworth Walk or one of the other community galleries. Each maker gets more eyes on their work as locals and tourists are drawn to the one-stop-shop convenience.
Otherwise, if you're a small business with space, you might host a pop-up shop inside your location. This gives someone a leg up while adding some excitement to your store.
Guest Post on Blogs
Every business website needs fresh content. But it's time-consuming to come up with something new. So, find people in your industry or businesses with parallel interests to contribute guest blogs. Do the same on their sites. By swapping articles for each other's sites, you both: 
Create a Gift Guide
The holidays are coming up. Which one? At whatever time you're reading this, there will be something you can celebrate. Why not set up a gift guide that highlights your products and those of your small business collaborators? For Mother's Day, the gift shop, florist, fashion retailer, book store, and spa could all make suggestions in a guide that each one posts online and leaves at the cash wrap for their customers. 
In December, the heart of the shopping season for many businesses, focus on different audiences to make your guides more valuable. At other times of the year, it can be useful to take a niche approach. Have fun with it! Is it National Bacon Day? The hardware, clothes, coffee, donut, and book shops could all have something fun to put in that themed gift guide.
Sponsor and Participate in Local Events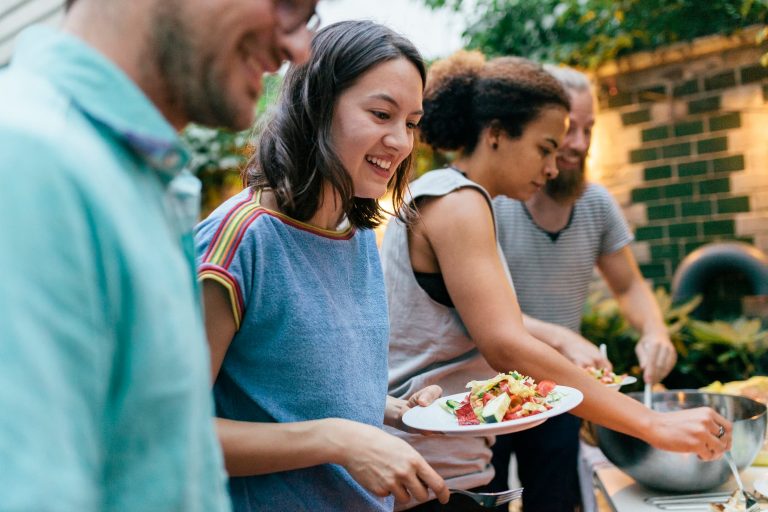 If you've ever been to a Taste of [insert city] event or a Restaurant Week in your hometown, you know it is possible for competitors to pull together to benefit one another. All the restaurants are in contention for the customer's dining dollars. Yet, joining the big promotion helps bring more attention to everyone, and the buzz gets more people in the doors.
Another approach might be for a business district to host a scavenger hunt that requires participants to visit multiple small businesses to get a stamp or scan a QR code. This also builds awareness and drives foot traffic. Yet, it's not going to work with only one store to hunt!
Begin Your Small Business Collaborations
A good way to find the businesses that will collaborate with you? Local directories. You'll also want to review business websites to get to know the potential partner before sending that email saying, "Hey, let's work together."
You've probably heard that "a rising tide lifts all boats." That's the idea behind these small business collaboration tools. You can improve your own small business success while benefiting others too.