Ghost kitchen? What is a ghost kitchen? It sounds like somewhere you'd cook Casper. But it's actually a way for food entrepreneurs to save dough—the cash kind. This article explains the ghost kitchen trend and how to take advantage of this new approach to food prep and cooking.
Ghost kitchens were already on the rise, but the COVID-19 pandemic made this model even more popular. Also known as dark kitchens and virtual kitchens, ghost kitchens are "here to stay" per Restaurant Business. And, if you don't believe the industry publication, it may help to know that Wendy's has announced plans to open 700 new ghost kitchen outlets by 2025. 
For the restaurant chain, ghost kitchens are a way to expand its franchise footprint by making it less expensive to get started. These are delivery-only kitchens without dine-in restaurants. With ghost kitchens, Wendy's hopes to do better at penetrating urban areas.  
OK, but still, what is a ghost kitchen? We'll explain that next. As well as:
Who uses ghost kitchens? 

Benefits of ghost kitchens

How to take advantage of the ghost kitchen model
What Is a Ghost Kitchen? 
There may be some ghost peppers on ingredient lists in these kitchens. Otherwise, the ghost kitchen is just that—a kitchen. The small business owner using a ghost kitchen doesn't have seating for guests. They don't have to deal with all the headaches associated with having a brick-and-mortar restaurant because they operate out of a commercial kitchen geared for delivery-only.
Often located in areas with high demand for food delivery, ghost kitchens can be owned and managed by individual investors who rent out the space. Or, hotels, convention halls, bakeries, or restaurants might rent out their kitchen space when it would otherwise be dark.
Think of it as the shared kitchen equivalent of the WeWork communal workspace model.
Who Uses Ghost Kitchens?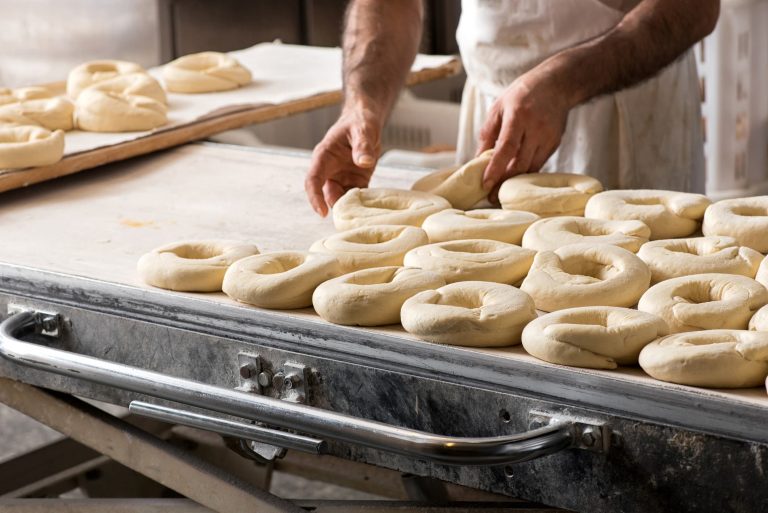 Well, Wendy's, for one. But ghost kitchens are also proving useful for entrepreneurs who want to launch their restaurant concepts with fewer initial startup costs. Instead of appearing on Top Chef to try and win the big bucks from Tom and Padma, the aspiring chef can book space in a commercially-run ghost kitchen and build up an audience for their menu and food concept that way. 
Someone looking to launch a cupcake or doughnut brand or provide soups or salads in a jar on a subscription basis might also take advantage of the ghost kitchen model. They're more likely to go the commissary ghost kitchen route as they aren't looking for the same logistical support a full-delivery restaurant needs.
Restaurant owners with established businesses are also using the ghost kitchen model to explore new concepts. For example, a Fort Collins, Florida chef started a carryout-only line of ravioli dishes out of the kitchen of his restaurant during the pandemic lockdown. Even after the restaurant re-opened, he kept going with his ravioli-to-go offering because the concept "really caught on."
Restaurant Business reports that "according to Technomic, sales via ghost restaurants from 300 facilities in the United States will rise by a projected 25% each year for the next 5 years—an estimated $300 million in yearly sales."
Benefits of Ghost Kitchens
When talking about the benefits of ghost kitchens, you have to consider both sides of the equation. There's the person using the kitchen and the owner of the kitchen.
The ghost kitchen user gains:
Access to kitchen equipment without having to buy or rent it or the real estate space to house it

Opportunity to innovate and identify what works before investing in a traditional storefront

Flexibility as, depending on the type of ghost kitchen used, the entrepreneur can cook anywhere, anytime 

Facilities management when, with a service such as CloudKitchens, the logistical tech is provided and cleaning, maintenance, and security are taken care of as part of the cost

Lower startup costs while working out the kinks and building a loyal fan base
Meanwhile, kitchen owners that make their kitchens available for food prep get an additional revenue stream. Plus, they're doing the good deed of helping someone else start in the food industry. 
The companies like CloudKitchens, founded by a former Uber founder, are making money from building and operating kitchen facilities that host multiple concepts under one roof. In Los Angeles, for instance, rows of shipping containers were converted to create small kitchens for aspiring food entrepreneurs. 
How To Take Advantage of the Ghost Kitchen Model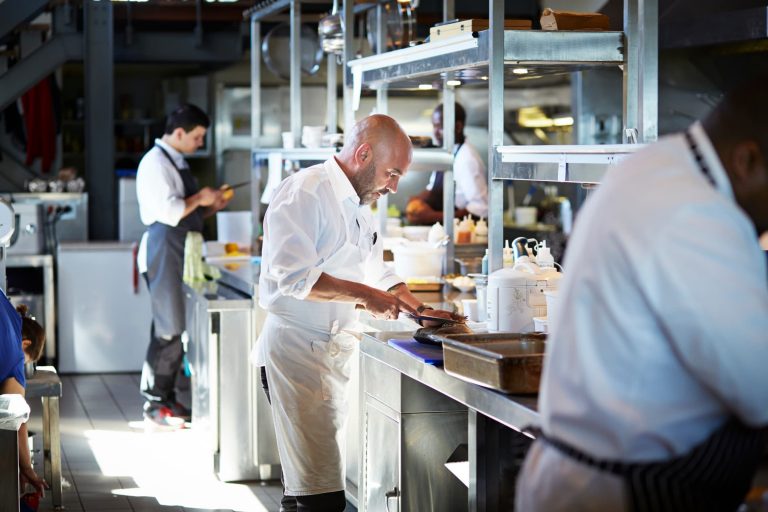 US Foods, a big name in the restaurant industry, has launched its own Ghost Kitchens program. It touts its easy, all-in-one solution as a way for people to start a restaurant concept:
Needing less than $5,000 to launch (on average)

Opening in just three weeks average lead time

Achieving over 35% average profit margin
Whether you go with their ghost kitchens, CloudKitchens, or another ghost kitchen offering, you'll still have the same basic steps to begin:
Research your market

Build an

online presence

Optimize your menu with costing tools 

Design recipes with profitability in mind
Now You Know All About Ghost Kitchens
Ghost kitchens are a unique way to lower the bar to entering the restaurant business. The model also makes it easier for personal chefs, bakers, white-label vendors, and other individuals with smaller-scale foodie aspirations to get started.