Starting a small business requires financing, and finding the right funding fit can take a lot of work. With the internet making it easier to access each other, many entrepreneurs try crowdfunding for a capital injection. In this article, we will discuss what crowdfunding is, explain different types of crowdfunding, and offer tips to do it well.
What is crowdfunding in business terms? Consider these Fundera statistics about the market:
Crowdfunding generates an estimated $17.2 billion annually in North America. 

The crowdfunding market is projected to grow to $300 billion by 2030.

A successful crowdfunding campaign raises an average of $28,656.

Overall, crowdfunding projects have an average of 47 backers.

Fully funded crowdfunding projects have an average of 300 backers. 
That's a lot of people and a lot of capital available to the aspiring small business owner. But why go this route? There are many benefits as crowdfunding:
Creates a strong network of support for your business

Can develop ambassadors for your brand

Provides a platform to raise awareness

Gives you a story to pitch for local news coverage

Offers a cash flow injection that doesn't require regular interest payments
Crowdfunding can also be viewed as a way to show investors that an entrepreneur's idea is feasible and marketable. SBA research found "successful crowdfunding campaigns positively influence the ability to attract additional capital."
Now that we have your buy-in, this article will discuss:
 

What is crowdfunding?

 

Types of crowdfunding

 

Crowdfunding tips
What Is Crowdfunding?

Crowdfunding can be an efficient way to access many potential investors at once. Instead of applying for different loans and grants or meeting with individual investors, you leverage a web-based platform to pitch thousands of investors at a time.
In short, crowdfunding takes your idea to the internet and pitches it to an audience online for financial support. An entrepreneur might look for funding to launch into a new market, develop a product, or get a business off the ground.
For investors, crowdfunding is appealing as a low-risk venture and an easy investment that can be made through a direct, online process.
Popular crowdfunding sites include:
Kickstarter

Indiegogo

GoFundMe

FundRazr

LendingClub

Prosper

AngelList

SeedInvest
The right one for your business can depend on your business goals. We'll talk about the different types of crowdfunding next.
Learn more about crowdfunding in the free online SBA course, Introduction to Crowdfunding for Entrepreneurs.
Types of Crowdfunding
There are many crowdfunding websites out there, so you'll need to do some research upfront to find the right fit for your small business. 
Rewards-based crowdfunding offers backers an incentive to drive them to contribute more to your business. Rewards can include early access or special pricing on the product or service. This is a popular type of crowdfunding for small businesses with consumer products.
With equity-based crowdfunding, you offer a percentage of the company to the people who fund your business. This equity exchange means you are handing over some control of your company to the crowd. If you take this approach, you'll want to involve an attorney and accountant first. 
Royalty-based crowdfunding lets you collect funds without giving away a stake in the company. Instead, a startup would offer investors a return on their investment when the product launches and generates income.
Peer-to-peer crowdfunding offers a way to connect to a personal loan lender if the traditional route isn't working. Also known as debt-based funding, this approach sees backers repaid with interest. 
Donation-based crowdfunding is primarily used by nonprofits or other charitable organizations. Still, a small business could see people donating to their business goals out of the goodness of their hearts with no expectation of a return.
Considering the equity option? This article on the right financing option for your business can help.
Crowdfunding Tips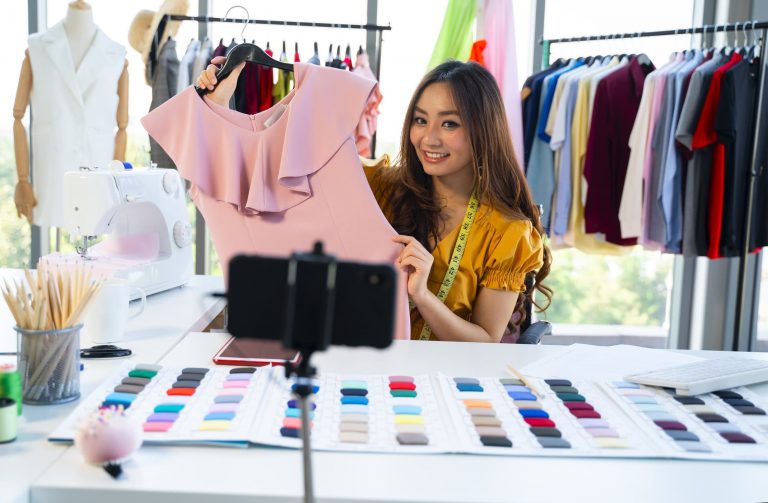 With so many crowdfunding platforms out there, you will have to do your best to stand out. Fundera statistics note, "there are projected to be 12,063,870 campaigns by 2023." The following strategies can help you to attract more contributions:
Determine your audience before you launch

Develop an emotional message

Create content that engages the audience

Identify the enthusiasts and encourage (even reward them) for their continued support

Focus on building a community more than talking about money
Drawing on analysis of the top 50 highest-funded rewards-based crowdfunding campaigns, it may also be a good idea to:
Incorporate your business

to reduce personal liability and stay compliant.

Create a video for your business and campaign. Fundera states, "crowdfunding campaigns with videos earn 105% more than those without videos."

Build up your social media presence.
There are also many crowdfunding tips that may increase your odds of success in our article, "19 Psychological Tactics for Successful Crowdfunding Campaigns."
The First 48 Hours Are Key
The launch of your crowdfunding campaign is a big deal. Make sure you have everything lined up for a great first impression. Having a professionally designed website is one important piece of a successful crowdfunding campaign. You also want to be ready to promote your campaign and communicate with donors to keep the momentum going in those early hours of the campaign.