If you've ever had the opportunity to work remotely while employed, you undoubtedly valued the convenience. Well, if you're looking to add freedom to the mix, consider starting a freelance business—it combines the convenience of working remotely with the independence and autonomy of working for yourself.
You won't be alone—A 2019 report by MBO Partners indicates that over 41 million adult Americans freelanced that year, with 15 million of those people freelancing full time. There's a clear opportunity for would-be entrepreneurs who want to try their hand at being a freelancer or solopreneur.
But what does it take to be successful with a freelancing business? You need to consider a number of aspects before entering the market. Plus, it helps to have a clear roadmap to follow. We cover both areas below; keep reading to prepare for your freelancer journey.
What To Consider Before Working Remotely as a Freelancer
Working for a Company vs. Freelancing
If you work remotely for a company, the only significant difference is being physically displaced from the office (assuming there is one). Sure, you may see some differences in communication patterns between you and your peers, relationship dynamics, and so on. However, you're still an employee who must answer to a manager and abide by the rules of the organization.
In contrast, taking on the mantle of freelancer frees you from many of the burdens of employment—a set working schedule, bureaucracy, office politics, and so on. Not to say you won't have some of those things influence your day-to-day when working with clients, but your freelancer status typically shields you from such drawbacks. Plus, you ultimately have the power to choose who you work with.
Pros & Cons of Being a Freelancer
Freelancing can be quite enticing because of the freedom and variety it offers. For example, you can:
Choose who you want to work with

and

dictate the terms of the engagement.

Set your own schedule and work from home, your local coffee shop, or whatever location that suits you.

Quickly gain knowledge and enhance your skillset by working with various clients and across industries.
But freelancing isn't without a few downsides. For example, you will have to:
Pay a self-employment tax, which the employer would otherwise cover.

Find your own work and sometimes deal with inconsistent income.

Go without health benefits unless you find your own.

Often face isolation, though you can try coworking spaces to offset this feeling.
Working Remotely in Your Freelancing Business: 6 Steps to Success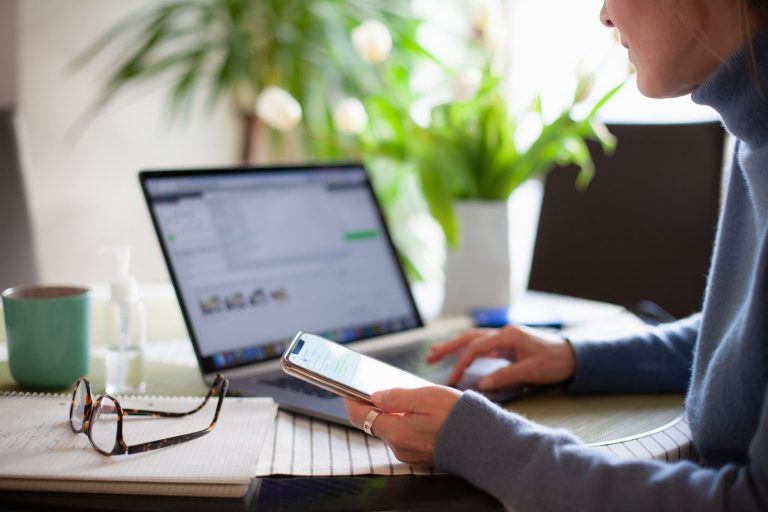 To ensure your best chance at success in starting your freelance business, consider the following guidance.
1. Set up your freelancing business.
First up is ensuring your freelancing business is legal and administratively sound—that means selecting a business entity, acquiring any necessary business licenses, and creating contracts and other documentation that ensures you can operate effectively.
Creating contracts such as scopes of work is especially important to have prepared before acquiring your first client. Both parties must agree on what services you will provide and how you will deliver them. Additional details regarding timelines may also be included. The key here is ensuring the particulars of your relationship are put in writing—and agreed to by both parties—to clearly establish expectations from the start.
This is a common mistake most remote workers-turned-freelancers face in their transition. They're accustomed to simply following their manager's directions, so there's less of a need to set expectations. However, the freelancer-client relationship is more of a collaboration. In some cases, the client may even look to the freelancer for direction because of their unique expertise and experience.
It's also important to build a strong brand so that you can stand out from competitors who offer similar services. Unlike being an employee, clients won't be handed to you. It's up to you to not only find clients but also win them over. A strong brand is one way to give you a solid foundation to convince clients your freelancing business is their best option.
Lastly, take some time to determine how you will price your services. You should go into client negotiations with clear pricing in mind—this way, you can avoid clients who can't afford your services and appear more confident, which will help secure the work.
2. Do some financial planning.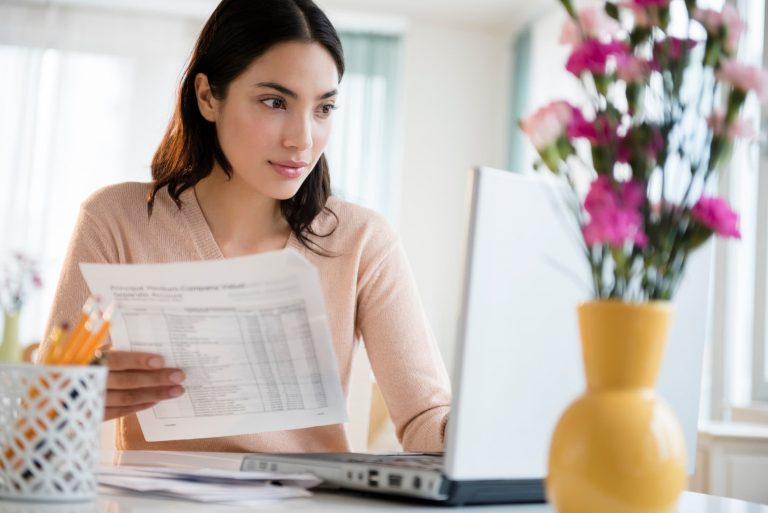 Employment typically provides a steady paycheck, and not enough freelancers plan for financial stability in the face of inconsistent income. One month you may have more work than you can handle, and the next month you could have none. That's why it's important to focus on financial planning early on and throughout your freelancing journey.
Whatever contingency or reserve funds you typically saved while employed—such as three to six months' worth of expenses—increase it when transitioning to freelancing. Overall, be sure your household budget reflects the volatility. This will mitigate financial and emotional stress during slower months.
3. Create a dedicated workspace in your home.
If you've worked from home for some time, you've likely already done this step. However, if you're new to working remotely, it's important to understand the need for physical separation of work and personal spaces. The traditional work model does this naturally—you go to work at a specific location away from home, whether that's an office, warehouse, or some other place.
When you work from home, it's up to you to create a separation between your personal space and your new working area. Doing so is important for mentally detaching from your work and maintaining a work-life balance.
4. Build a freelancing business website.
Recall the point above about building your brand. The digital home for your brand will be your business website, so it's important to build it the right way. Be sure to get help with website design if it isn't in your skillset or you just don't have the time to do it yourself.
The design should reflect your brand and educate clients on what you do and how you can help them. Be sure to include a breakdown of your services and pricing, as well as testimonials from satisfied clients—these are important social proof elements that will help convince clients to choose you.
5. Review marketplaces and job boards that focus on remote work.
Finding work as a first-time freelancer can be challenging, especially if your skillset is fairly common in the market. One great sourcing tool to use is a freelance or work marketplace, which helps connect clients and freelancers. You can often use this type of marketplace to jumpstart your sales pipeline because you know clients are ready to buy. The downside is you'll likely be competing against numerous other freelancers for the same projects—another reason it's critical to stand out.
Here are a few freelance marketplaces you can try:
You can also peruse job boards that cater to people interested in remote roles. Keep in mind clients may be initially interested in hiring you as an employee for these remote jobs, but you can also propose a freelance arrangement.
Here are a few remote-focused job boards you can start with:
6. Advertise your services.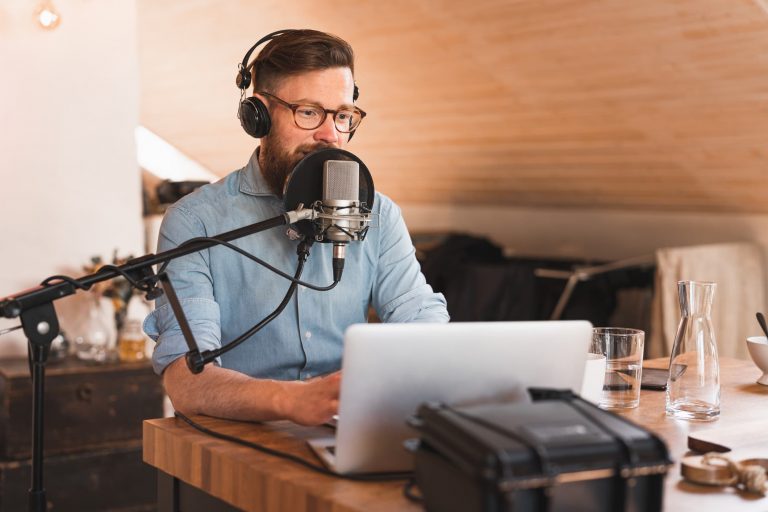 ​​Freelance marketplaces present a prime location to find projects, but they shouldn't represent your only sales channel. Your network offers another great way to find potential clients you can work with—consider past employers, former clients, past coworkers who moved on to other companies, and so on.
You should also announce your new freelancing business on professional social networks like LinkedIn. Share your website and invite people to contact you if your services could help them and their company.
If you're concerned about having the cash to advertise your business, try budget-friendly marketing options like participating in online forums and starting a podcast. But if you want traction fast, you'll need to set aside a budget for paid advertising on search engines and social media.
Working remotely as a freelancer offers many perks you can't take advantage of through traditional employment—even if the employer offers a remote work option. Use the above steps to ensure your freelancing business gets off the ground right.