How do I start my own small business? It's a question many would-be entrepreneurs like yourself ask while working a full-time job, whether that be a high-profile corporate role or a barista position at a local coffee shop. Perhaps you're dissatisfied with your career, or maybe you just want more freedom. Whatever the reason, you're keen on getting a small business started.
Becoming a small business owner is an exciting prospect; however, too many people jump into entrepreneurship without proper planning. Hence, why approximately 20% of new businesses fail within the first two years, and nearly half (45%) don't make it to year five.
But starting your own small business doesn't have to end up this way. You can succeed with the right guidance, which you can find below—discover what to know about starting a small business in a collection of clear steps.
10 Steps To Starting a Small Business
1. Decide on the business idea.
The first step to starting a small business is figuring out what kind of business you want. Will you run a purely service-based business where you're offering your time and expertise? Or do you want to sell physical products through a brick-and-mortar location or an ecommerce store? Perhaps you want to do a combination of both.
Whichever route you decide to take, consider critical questions about your budget: How limited are you by available capital? Do you only have a small amount of money saved? Do you lack the credit and connections to get funding through a loan or investors? If so, consider low-cost business ideas to begin your entrepreneurial journey.
2. Choose a business name.
Don't underestimate the importance of this step. Many entrepreneurs mistakenly pick the first name that comes to mind without properly assessing its relevance and potential impact on customers. Your business name is usually the first aspect prospects learn about your company, forming their initial impression. The name needs to be just right.
What aspects should you consider when choosing a business name? Simplicity and uniqueness are important. We go into detail about these and a few more naming aspects in this article on the subject.
3. Write your business plan.
We previously mentioned the importance of planning before opening up a small business. While all these steps are part of the planning process, your business plan is the most formal component. Developing a business plan forces you to think about the key elements of your business. It's your go-to-market strategy—main goals, the market research you've done, details about your product, how you will market your product, and financial projections. Documenting these elements ensures you always know what step to take next.
4. Set up your finances.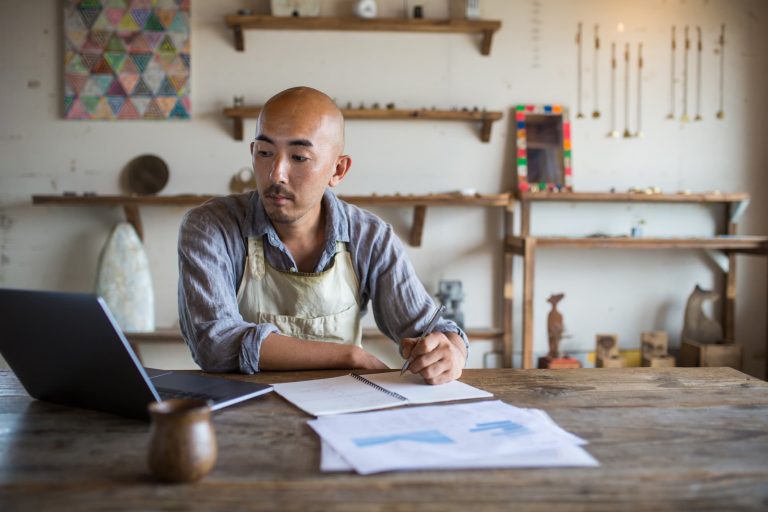 One thing you'll need to become accustomed to when starting up a small business is finances. As an employee, you only have to worry about your personal finances. But as a business owner, you must concern yourself with business funding, business expenses, tax obligations, accounting methods, and more.
Building a solid financial foundation for your company starts with opening a business bank account, but there are a number of other to-do items to address. Check out this article where we walk through several financial items to work on as you get your business off the ground.
5. Form a legal entity.
Another area some entrepreneurs neglect is creating a legal foundation for their business. While it's sometimes acceptable to test certain business ideas without formal paperwork—for example, if you're unsure of market demand and the idea carries a low risk—it's important to establish your business legally.
The legal particulars don't just include forming a legal business entity—you also need to obtain federal and state ID tax numbers, apply for relevant licenses and permits, acquire business insurance, and more. Check out this detailed walkthrough of legal business formation to learn more.
6. Develop your products and services.
If you plan to sell products, will you create them by hand or seek help from a designer and a manufacturer to bring them to life? What about customizing existing, white-label products? Maybe dropshipping is a viable option?
You should go through similar questioning if you plan to offer services. What's the process for how you will deliver your services? What kind of experience and outputs can customers expect to receive when engaging with you and your business?
7. Purchase any needed software and equipment.
What tools do you need to operate your business? For example, if you want to offer bookkeeping services, you'll need some type of accounting software. Lawncare services would, of course, require more physical tools such as lawnmowers and leaf blowers. Regardless of the service, you'll benefit from general business tools like communication and invoicing software—after all, you need a way to keep in contact with clients and collect payment.
8. Find a business location.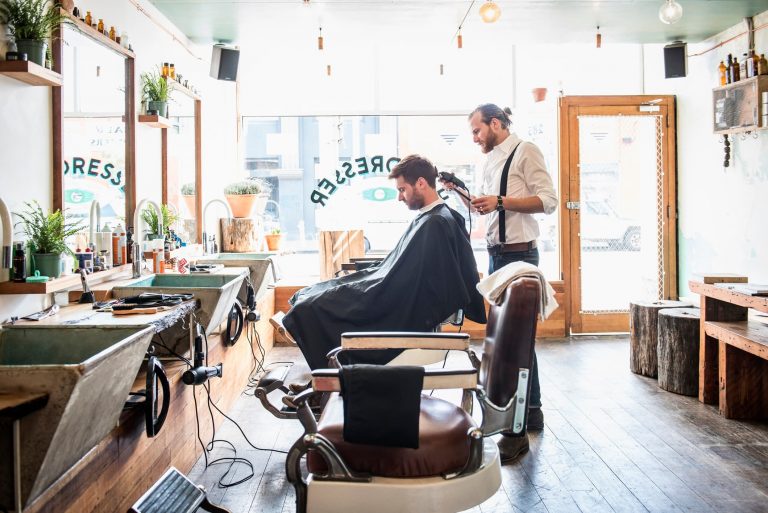 For brick-and-mortar businesses, location is often a key factor of success. Will you build or lease? Should your storefront be downtown, in an office space or warehouse, or a cart at the mall? To answer these questions, here are a few aspects to consider:
Customer demographics

Potential foot traffic

Proximity to businesses that complement yours

Zoning restrictions
9. Hire staff.
Unless you're planning to run a business of one, you'll need help. That help may come in the form of full- and part-time employees or independent contractors—and it's important to understand the distinctions between these classifications. Also, how much help will you need? Another set of hands may be enough, but you may require a multitude of skillsets depending on your business.
10. Market your business.
Lastly, marketing your business is critical to finding customers. First up is building your business website where prospects can learn more about you. This also provides a digital home for all your marketing activities.
You can market your business in many ways:
We put together a detailed article on marketing—it includes a number of viable ideas to get the word out about your business.
These steps to starting a small business provide a solid beginning to your entrepreneurial journey. If you've become discouraged before because the path to business ownership was shrouded in mystery, the points above should provide much-needed clarity.