You're probably reading this while typing on your keyboard at your 9-to-5 job in corporate America, dreaming of the day when you can work for yourself. And you've probably thought or even spoken these words many times:
What's the best small business to start?

What are some good small business ideas?

I want to start a small business but have no money.
That last statement is particularly relevant as many would-be entrepreneurs are held back because they lack the capital to get started. After all, the best small business ideas start from a passion, but that doesn't mean you have the money to support it.
If you want to know how to start a small business with no money, this article is for you. Note that "no money" isn't meant to be literal—it's extremely tough to start a business with $0. Still, there are plenty of low-investment options that could work for you. We cover a few in this post that you can explore below.
The Small Business Ideas List: 5 You Can Start Cheaply
1. Dropshipping
If you want to start a product-based business, you may think you need a warehouse or, at least, a large garage to store what you sell. Believe it or not, that's not the case. While that traditional approach is still valid (and quite economical), you can take another path: dropshipping.
With dropshipping, you never have to hold any product—ever! It works by focusing on marketing and sales to convince customers to purchase your products, but third-party suppliers store and ship the inventory to customers for you.
You benefit from low overhead and minimal commitment. The downside is your margins will be lower, so you'll have to sell more products to make a solid profit. Of course, you don't have to dropship forever. When you get to a good place in terms of sales and saved capital, you can transition to holding inventory yourself—most likely starting with your most in-demand products.
First, decide what to sell—try choosing a niche, such as unique home décor or office supplies. Then market and sell the products, pass the order on to the supplier, and have them fulfill it. If any customer service issues arise, handle those accordingly.
2. Online Fashion Boutique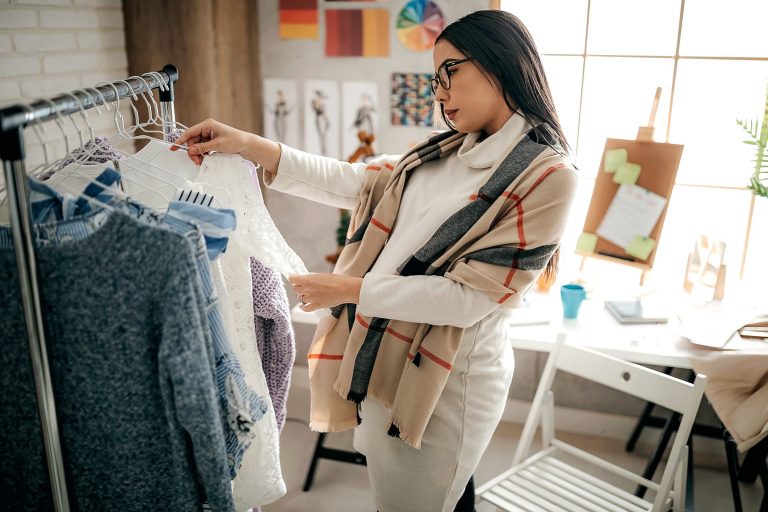 If you've got an eye for fashion and are hip to the current trends, an online fashion boutique may be in your future. No need to worry about purchasing or storing the products—you'd be using the dropshipping model mentioned previously. Your main focus here is curating product collections that capture people's attention.
Curation is a skill set in itself. Many people can't imagine or look at multiple items and combine them in an appealing way—in this case, an outfit or a "look." But if you can easily source collections for the summer bar crawls, brunch outings, and fall festivals, think about starting an online fashion boutique.
Remember to bring some uniqueness to the shopping experience to stand out since the products are from other vendors. Use your own models and style combinations so shoppers can connect with the way you see fashion.
3. Meal Prepping
For many people, the thought of coming home after a long day of work and having to cook a meal is aggravating and stressful. They've already expended so much mental and physical energy, and the last thing they want to do is spend an hour in the kitchen. This applies to all kinds of folks—flight attendants who are always on the go, nurses who work long shifts, and even the everyday corporate employee.
Everyone has their own story about why they don't want to worry about cooking their own meals, whether due to time constraints or a lack of desire or skill. Whatever the case, someone who has the skill and time (maybe you!) can perform meal prepping for these weary souls. The investment is low since you can often charge clients in advance for gathering the ingredients and making the food for pickup (or delivery if you choose to offer that).
4. Handcrafted and Homemade Goods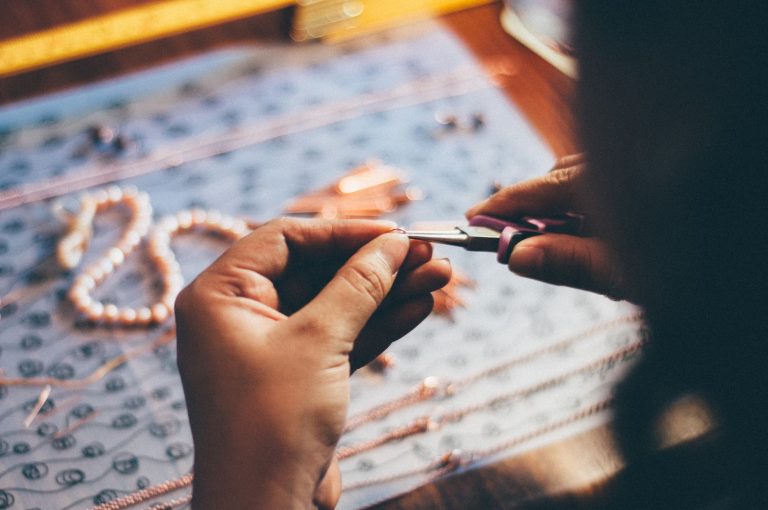 Are you a natural crafter? Then selling handcrafted or homemade goods is the top small business opportunity for you. Many consumers love handcrafted items—having something rare and unique can make them the envy of friends and family.
Just operationalize what you've probably done as a hobby for years, whether it's creating jewelry, décor pieces, or even beauty products. You'll, of course, need to do some market research to discover what kind of customers will be interested in your product. Creating your business plan is next—it will include your goals, details about your products, how you will market them, and financial projections. Lastly, create a website to sell your products or find an appropriate marketplace (e.g., Etsy).
5. Digital Products
Knowledge is often just as valuable as tangible items in today's age, especially knowledge backed by experience. Higher education institutions and training companies have sold such knowledge for decades. But the internet has given the everyday person the ability to do the same in the form of courses, programs, and similar media.
But having the knowledge is only half the puzzle. You also need people to trust that your knowledge is legitimate. Colleges already have such trust in place, but you'll have an uphill climb ahead to convince people that your insights are not only valid but also valuable enough to have a price tag attached to them.
These are just a few great small business ideas you can start today with little to no investment. Try one—if it doesn't work for you, simply move on to the next idea. Remember, you have little to nothing to lose!