So you've created an amazing product customers will love. Ok, what's next? Whether you make jewelry, clothing, home décor, art, or similar crafts, you need a place to sell these items.
If you're like most new entrepreneurs, your first instinct will probably be to sell on an online marketplace like Etsy. And you wouldn't be alone—as of 2020, this global e-commerce platform caters to over 4.3 million active sellers from 200+ countries (though most are in the U.S.).
However, many entrepreneurs choose to build their own e-commerce websites to sell their wares. Why is this? What makes them go off the beaten path and strike out on their own? Find the answers below, where we walk through the pros and cons of selling on Etsy vs. selling through your own online shop.
Selling on Etsy: Pros & Cons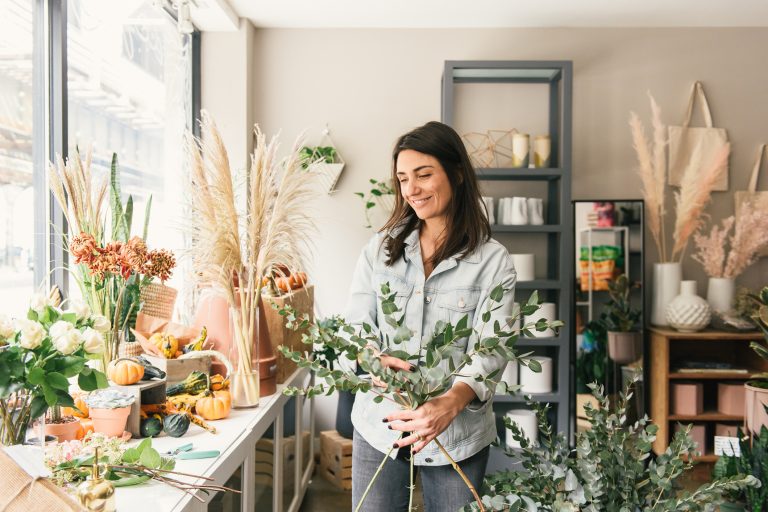 Pros
Easy Setup
Like many marketplaces, Etsy offers an easy, off-the-shelf approach to setting up your online store on its platform. There is, of course, some setup required—mainly in listing your products and choosing a layout and design. But these are simple tasks that don't require any specialized knowledge or skills. You can likely be set up for online sales on the same day.
No Startup Fees
For a cash-strapped entrepreneur, the word free always sounds good. Luckily, it's also a word that applies to starting your Etsy shop. It doesn't cost anything to open your digital doors to customers on the platform.
Established Customer Trust
If you started your own e-commerce site today, no one would know you—which means they wouldn't trust you either. Etsy is already well established in the market, and customers flock to the site every day to buy from sellers all over the world. You can take advantage of the trust Etsy has already built with customers to sell your products with a lot less friction.
Reliability
As a large e-commerce platform with solid hosting and plenty of digital backup options, Etsy provides an extremely reliable service. Customers and sellers alike can be confident that whenever they visit Etsy, the site is online and available for online shopping. And on the off chance the site has an outage, it will likely be for a brief time.
Community
Choosing to sell on Etsy also comes with a less obvious bonus: gaining access to a community of other sellers. You can tap into and share key insights as an entrepreneur and maker. Not only can you discover Etsy's best practices and new things about your craft, but you can also get the opportunity to learn the ins and outs of small business ownership from other small business owners.
Cons
High Selling Fees
While you can avoid initial startup costs when you sell on Etsy, the tradeoff is a number of selling fees that go beyond any standard payment processing charges:
Listing fees:

$0.20 per item that applies even if you

don't

sell the item (multiple quantities of the same item also incur this fee)

Transaction fees:

5% of the item price

plus

the amounts charged for shipping and gift wrapping

Subscription fees:

an optional $10 per month subscription to Etsy Plus, which offers additional tools
Limited Design Choices
In contrast to the simple setup are your limited choices for online shop design. You must use the templates Etsy has available, regardless of whether you feel the design fits your brand or places your products in the best light. This limitation also makes it difficult to stand out in a sea of other sellers.
High Competition
And speaking of the sea, there are a ton of fish in it—over 4.3 million active sellers, as mentioned above. Unlike marketplaces like Amazon and eBay, which sell just about any item you can imagine, Etsy caters to a more niche set of item categories. This means your products will be stacked up against many the same or very similar ones, which only makes standing out even more challenging. Not to mention that competitor's products will likely be shown even when someone is browsing your Etsy store.
No Ownership
One of the biggest drawbacks of Etsy is that you don't own your online store or the data collected by it, which is quite risky. As the adage goes, don't put all your eggs in one basket. If you violate Etsy's rules or the site decides to close your account, there's not much you can do about it. Unless you have other sales avenues (such as your own online shop or a brick-and-mortar store), your business will come to a screeching halt.
Building Your Own Online Store: Pros & Cons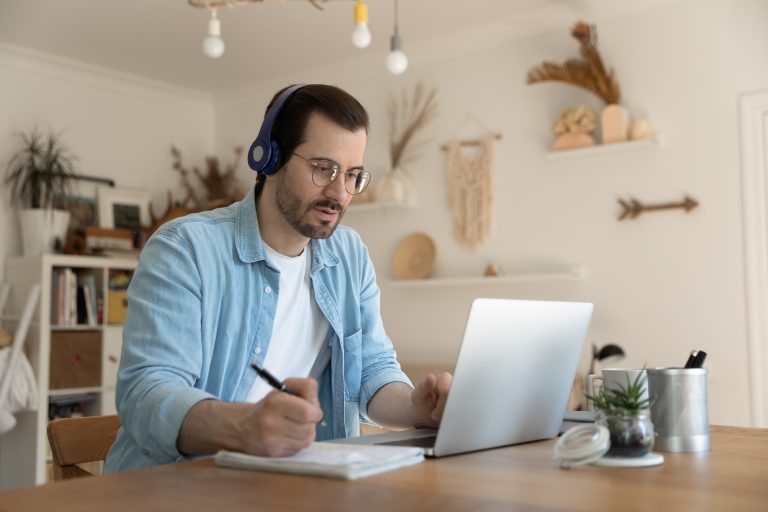 Pros
Greater Control
By far, the biggest advantage of developing your own e-commerce website is the amount of control you gain. The only person's rules you're playing by are your own. For example, you can design your online store however you want—choose how large you want products to appear, how many calls to action to have and where to place them, and so on.
Policies are another consideration. Etsy has policies that override any you have as a seller, as you must abide by what the platform says. In building an online store website, you can institute your own policies.
You also have control over the payment options you offer—from the checkout process to the payment processors you use. With Etsy, you're forced to allow customers to pay by whatever means the platform provides, whether you like them or not.
No Competitor Ads
The only thing presented in your online store is your products. If customers are browsing your website, they're not going to get distracted by any competitor listings. You have their complete attention—save for the other 20 browser tabs they probably have open, but you can't do much about that!
Unlimited Products & Customized Shipping Options
Whether you want to sell ten items or 1,000, you can do so as you see fit—without incurring additional fees. In addition, you can decide on shipping options and a shipping schedule that works best for your business. For example, maybe it's more cost-effective to ship only on certain days of the week.
Cons
More Setup & Maintenance
This is one of the most significant deterrents for new entrepreneurs. It can be overwhelming to think of the web design skills you have to hone or the money you must spend on a web designer. While these are both options to explore, you can also turn to a service that makes e-commerce website design easy and affordable.
Additional Marketing
Even on Etsy, you can't simply list your products and hope for the best. You still have to market on and off the platform. However, you'll need to expend even more marketing effort with your own e-commerce website as you won't have immediate access to customers through Etsy. To be found, you'll need to get the word out on search engines and social media.
Greater Time Investment
Unlike Etsy, where you can likely get started the same day, it can take some time to set up and design your e-commerce site. Then you have to market your products and get customers to your site. All this time means it will take longer to achieve online sales.
Choosing between an online marketplace like Etsy and building your own e-commerce website can be a tough decision to make. Weigh the pros and cons above, then choose what's best for your business. Keep in mind that you can do both once you can manage multiple sales channels.