Customers love being appreciated. After spending their hard-earned money with your business, they want to know that you valued those dollars. While a seemingly simple act, thanking a customer can make a world of difference in how they view your brand. Showing appreciation helps build your relationship with the customer, increase engagement, and improve retention—all important factors that ultimately benefit the bottom line.
But how do you show thanks appropriately? You could try, "Thank you for your order!" However, it's a simple phrase every consumer has come to expect, so it doesn't make enough impact. Don't worry—you have plenty of other options to choose from. We've put together some of the best ways to thank a customer below. See which ones may work best for your customers.
7 of the Best Ways To Thank a Customer
1. Post-Purchase Discounts
One of the most common and easy ways to show customer appreciation is providing discounts after someone has made a purchase. A small discount—even 10% to 20% off—is all that's needed to get the point across. In addition, it encourages the customer to come back to buy from you again. You can ship discount codes with the product as a package insert or send it in a direct mailer or email.
Post-purchase discounts aren't without their drawbacks:
They can cause undesirable expectations.

You may train your customers to expect a deal every time they buy from you if you use discounts too frequently. They may even avoid shopping at your business unless there's a sale or you've given them a discount code.

They can devalue your offering.

Imagine the customer purchases products from your

business website

,

and you send them a discount code for 50% off their next purchase. The customer will likely question the initial value they paid since it's seemingly easy to let them purchase for half off next time. Even if you provide a less dramatic discount, doing so too frequently can cause your customers to view your products as less valuable.

They can overshadow your appreciation.

The point of a discount here is to showcase how much you appreciate the customer's business. However, that point may be overshadowed by the customer thinking you just want them to buy more stuff. Be careful about putting limitations on the discount; for example, if the code only lasts for two weeks, the customer is sure to think you're just after another (quick) sale.
2. Loyalty Program
Creating a loyalty program is more of a long-term approach to customer appreciation, but it can really pay off in terms of customer retention. Compared to the other thank you methods, which are essentially one-time things, a loyalty program is like saying thank you throughout the customer's relationship with your business.
Every time a customer makes a purchase or otherwise engages with your business through other methods you include in the program, they're rewarded with a small thank you. This is usually in the form of points or other program currency, with customers working toward a bigger thank you—a large discount, free product, special access to third-party deals, and so on.
3. Package Inserts
After waiting patiently to receive their order from your business, a customer finally has their package in hand. They unbox it to reveal not only the product they purchased but something else!
What is it?
Depending on your brand and budget, it could be anything from a simple discount code to brand merchandise, such as a sticker, pen, or cup. Regardless of the item(s) you include, it's something extra the customer wasn't expecting. You've given them additional value for free, and that positively impacts their impression of your business.
4. Free Gifts or Samples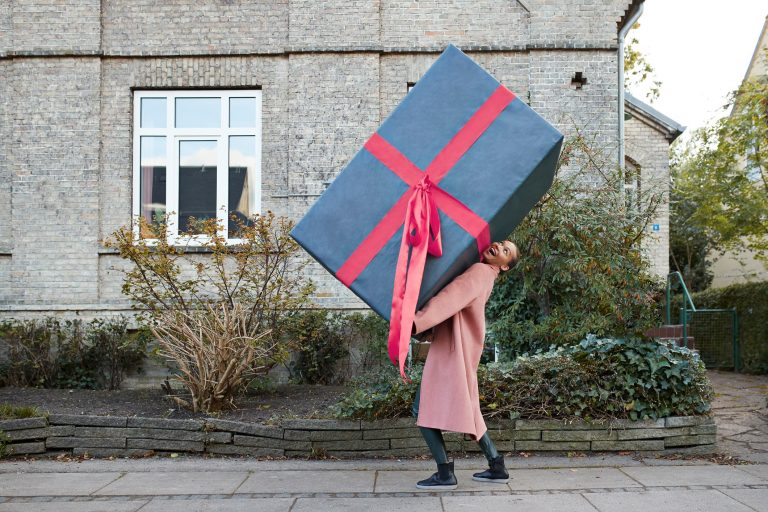 Similar to a discount, it's likely easy for you to give away a gift or sample of your products. It's best to provide a sample of a complementary product you sell so that customers can see how well the products work together. But unlike a discount, free samples don't have the same drawbacks—there's no pressure to buy anything else. If customers like the product, they can choose to purchase it (or not) in the future.
Here's a good example of free samples in action. Say you run a beauty ecommerce store where you sell makeup, skincare items, and the like. If a customer orders a facial wash and moisturizer, you could send them a sample of a face serum to complete the customer's skincare regimen. The customer would not only appreciate the free item but also the relevance and thoughtfulness.
5. Social Media
You already know the best practice of asking customers to follow you on social media. Still, you can go a step further by encouraging them to showcase themselves using your product and tagging your business page. In turn, you can share what they've posted on your page, giving them a shoutout for other customers to see. This can help the customer really connect with your brand and positively influence other customers' perception of your brand through social proof.
6. Handwritten Notes
Nothing beats a handwritten note. While generally regarded as a thing of the past, that's exactly why it can have such a significant impact today—because customers aren't expecting it. In providing a handwritten thank you note, you communicate to customers that you took time and effort to give them something personalized. This leaves them with a great impression of your business.
7. Charity Donation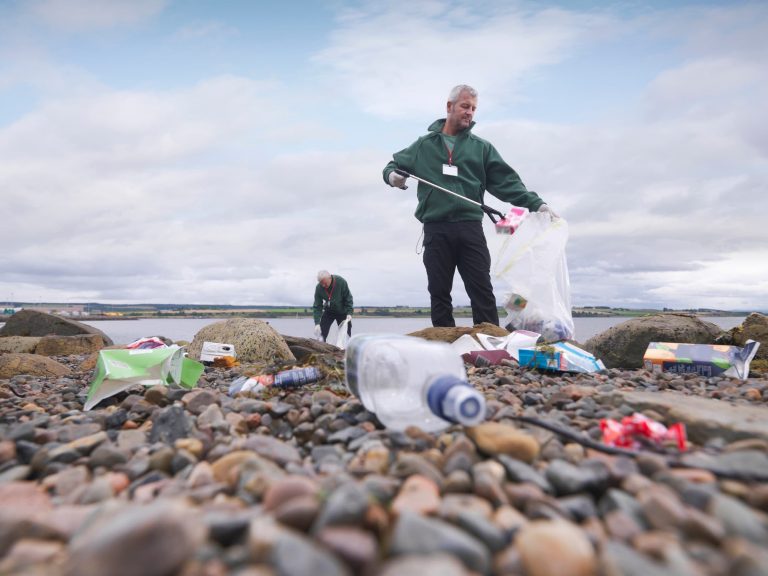 Finally, consider donating to charity. Many customers appreciate companies that give back to social causes and the community. You can let customers know that a portion of their purchase went to a specific charity (or multiple charities) that your business supports.
In a business landscape where customers have multiple options for products and services, it's important to stand out. Using one of the best ways to thank a customer we described above can help you do just that.