The American job market had a record 10 million jobs available in June 2021. The pandemic is to blame. Businesses are reopening, yet people are still struggling to find child care or are worried about exposure to the virus at work. These challenges are prompting many aspiring entrepreneurs to make their dream of being their own boss a reality. This article can help with its round-up of the best small business opportunities today.
There are many possible home-based businesses and profitable small business ideas to choose from in today's economy. This collection reflects small business opportunities that have proven pandemic-proof through 2020 and into 2021, such as:
Online Education

Dropshipping

Health and Beauty

Food Truck

Online Professional Services

At-Home Services

E-Commerce
Online Education
E-learning is a booming industry. Research and Markets forecast the industry will grow to $325 billion by 2025. That's triple the revenue of 2015. Of course, a lot of that growth is attributable to colleges and universities moving online, but there is a small business opportunity in other areas too.
Online employee training is big business; it was booming even before the pandemic. It helps that virtual reality and augmented reality technology are becoming more accessible and affordable. Companies use the technology to prepare employees for new roles, simulate customer interactions, and much more. If you have the skills, you may be able to offer training workshops or courses.
Otherwise, you don't have to become a corporate trainer to leverage the online teaching opportunity. Making videos, e-books, and online courses available to customers is an inexpensive way to launch a new business. You make the content once, and then you sell it repeatedly to customers from your business website. Experts in particular areas could make even more from offering subscriptions to more advanced courses or more in-depth digital content. 
Tip: Plan to start small, learn what you're doing in online teaching, and whether there is a market for your content before building out an entire course platform.
Dropshipping
Inventory control is a big challenge for small businesses and a stumbling block for cash flow management. The answer is dropshipping. As a dropshipper, you select a niche market in which to sell products. Your third-party supplier is the one who stores and ships the inventory to your customers. This makes dropshipping easy to start and one of the more low-cost small business opportunities to launch. 
You'll need a dropshipping partner, of course, but once you've found that, you can focus your efforts on your business website and online marketing. Buy the relevant domain names, and you can get up and running quickly.
Learn the essentials of Dropshipping in our Start an Online Business in Under an Hour article.
Health and Beauty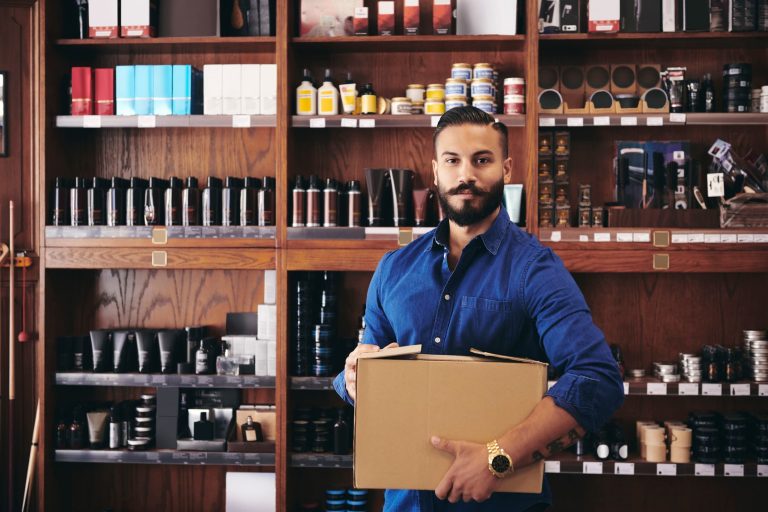 In a Shopify survey of small business owners, 55% of those in the health and beauty arena were satisfied with business performance in 2020 compared to a 38% average among other business owners. Some 79% of health and beauty owners also reported a positive outlook. 
Why? Their products are in demand, especially if they can help reduce virus transmission or provide an antidote to the anxiety of worrying about the spread of the Delta variant.
Further, many people diverted the money they might have spent elsewhere if they could go out as usual to health and beauty products instead. The desire to #pamperyourself paid off for this market.
Why not start with personal care products? Read our How to Start a Bath Bomb Business article.
Food Truck
This isn't a new small business opportunity; the food truck trend has grown over the past 20 years. There are even luxury dog food trucks! Yet, the pandemic and some people's fear of eating inside restaurants drove greater food truck success. 
The average cost of opening up a food truck is between $50,000 and $60,000. Yet, the average revenue stream is $290,000. It helps a lot to use your business website and social media to drive order-ahead sales. Food trucks also build a following by participating in event partnerships and promotions.
Top trends shaping the food truck industry include:
Increased demand for environmentally-friendly food

A growing interest in vegan and meat-plant blend options

New attention to West African cuisine

People looking for sugar alternatives
Online Professional Services 
Do what you used to do in the work world, but as your own business, working from home! You might set up shop as an app developer, bookkeeper, marketer, web designer, writer, or business consultant.
Market your expertise using a professional website and social media marketing. Reach out to personal and professional contacts and ask them to spread the word too. You may be able to work entirely via email or phone consultations. Otherwise, you could set up a home office or go onsite to help your clients out. Still, your hours will be your own, and you'll enjoy the freedom of being an entrepreneur.
At-Home Services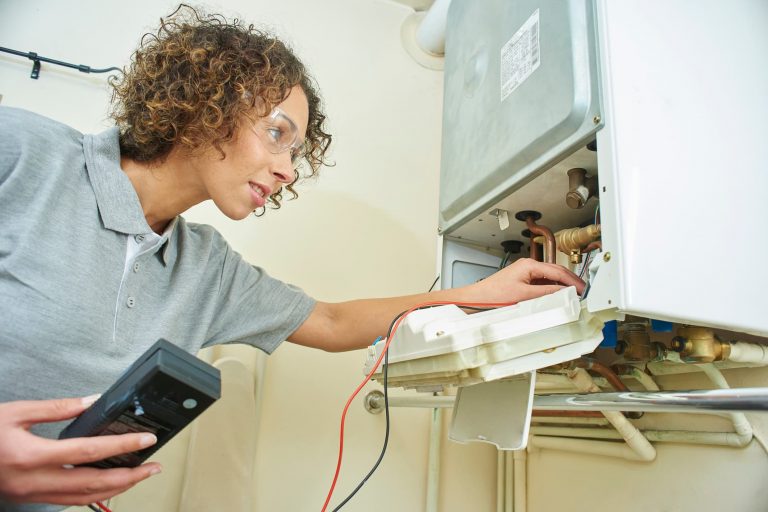 Our population is aging, and we're all spending more time at home. That means there are many new small business opportunities in at-home services. 
According to the National Institute on Aging, between 2010 and 2050, the 85-and-over population is projected to increase 351% globally. You might set up a small business that provides caregiving services (or become a franchisee for this type of service in your area). You don't need a medical degree to help someone older get their groceries, make repairs around the house, or drive them to their appointments. 
Cleaning, lawn care, and pet sitting services are also in high demand. Young or old, we love our pets. Plus, we want our homes to be outward reflections of our wonderful selves, whether we want to do the work ourselves or not. As a business owner, the benefit of offering these services is that there isn't a lot of equipment necessary. Additionally, if you're walking dogs or working in the yard, you get to be outdoors while on the job too!
E-Commerce 
E-commerce enjoyed a great year in 2020 as people couldn't go out to shop like before. But, selling stuff online will remain one of the most profitable small business ideas because we are growing more and more comfortable with online shopping.
Best small business opportunities online include:
Pet products

Vintage clothes

Art and photography

Handmade products
Best Small Business Opportunities 
This article has shared some of the best small business opportunities to pursue right now. They aren't the only ones by any means. Whatever you decide, you'll want to get started with a business plan and a professional website. Know what permits are involved and any regulations you might need to follow too. You can find out more about all this in our Resources Center.