Every month, more people than live in Russia shop Amazon. Yes, more than 197 million people visit amazon.com monthly. It's just one indicator of the appeal of ecommerce. We're not suggesting you'll get that big right away, but if you're looking to launch an online business, this ecommerce small business guide will help.
Starting out in ecommerce is not a bad idea for a small business owner. After all, the ecommerce market is consistently increasing. The pandemic helped make online shopping a habit for many who were otherwise holding out. In January 2021, ecommerce was predicted to grow 13.7%. But in June, that number was already being revised up. The new number? A 17.9% growth this year to reach $933.30 billion.
An ecommerce business is also easier to set up from scratch than a traditional brick-and-mortar. You need a domain name, a business website, and a product, but with lower startup costs, and without even leaving home, you could get a new ecommerce small business up and running.
This ecommerce small business guide shares ten steps to take in building, launching, and growing your new endeavor:
Find the right product.

Name your business and decide on a structure.

Make a business plan.

Obtain the necessary permits, licenses, and tax identification.

Choose your ecommerce platform.

Create your business website.

Source your products.

Plan for order fulfillment.

Market your ecommerce business.

Build long-term customer relationships.
1. Find the right product.
Any ecommerce entrepreneur needs to begin with something to sell. It's a good idea to start small. By beginning with just a few products, you'll be able to learn the ropes and tweak your processes before taking on too much.

Shopify shares 12 strategies for selling your first profitable product. Here are some of them:
Go with your personal passion

Solve a customer pain point

Appeal to enthusiastic hobbyists

Consider your professional passion

Capitalize on trends early
Being ahead of the trends may seem daunting, but you can also research what people predict will be big. For example, here are some suggestions from August 2021 of top trending products.
2. Name your business and decide on a structure.
The right name for your business makes a difference. In fact, 77% of consumers consider the brand name before purchasing. Here's help with "How To Choose Your Business Name." A hint: pick something simple and easy to remember. That's rule number one.

 Once you name your business, it's essential to get your domain name too. It's a good idea to get your domain name and those close to it. This helps ensure you don't end up with a competitor stealing your customers away with a knock-off site in the future.
You'll also need to determine what business structure works for you. You might want to be a sole proprietorship, an LLC, or a corporation. The advantages and disadvantages of each are in our article, "How to structure your business correctly: From sole proprietorship to C-Corp."
3. Make a business plan.
Every serious entrepreneur sits down to set out a business plan. This is a living document that establishes what your business is all about and how you will do business.

A business plan will cover your unique value proposition, business structure, and mission and vision. This is also where you demonstrate you've done market research, competitor analysis, and target audience identification. You'll also outline your expected costs and financial projections.
Get started with "The Concept To Business Plan Guide."
4. Obtain the necessary permits, licenses, and tax identification.
Depending on where you are located and what you're selling, your business may need to get some permits. Different states have various regulations for small business owners too. What paperwork you need to fill out will also depend on how your business is set up and whether or not you'll have employees.
Types of permits or licenses you could need include:
Sales tax permits

Health and safety permits

Environmental permits

Professional and trade licenses
5. Choose your ecommerce platform.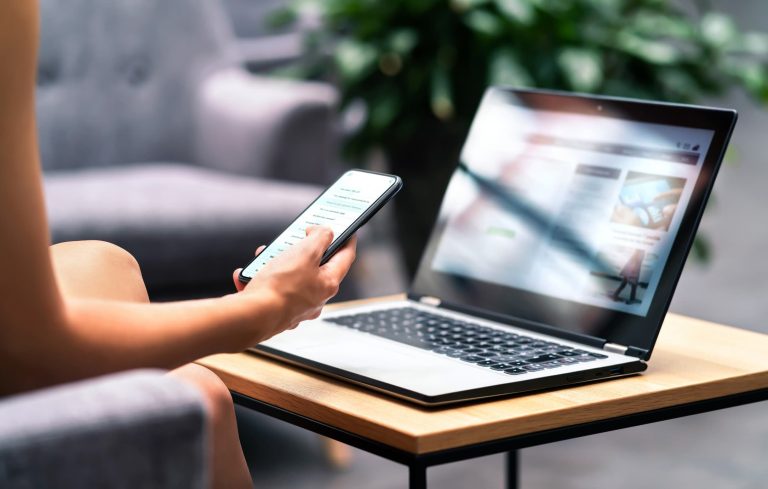 Whether you're in B2C (business-to-consumer), B2B (business-to-business), C2C (consumer-to-consumer), or C2B (consumer-to-business), you'll be selecting from hosted or self-hosted platforms. 
On a self-hosted platform, you'll be responsible for website management, updates, maintenance, and bug fixes. It can take time away from growing your business. That's why some small businesses turn instead to hosted ecommerce websites. Then it is the platform's responsibility to keep your site updated, secure, and hassle-free. 
Ecommerce platforms include Yahoo! Small Business, Shopify, Wix, SquareSpace WooCommerce, and PrestaShop. To choose the right ecommerce platform, you'll want to compare costs and find the right fit for your business model. Ensure you're partnering with a platform provider with a safe, reliable checkout and payment gateway too.
6. Create your business website.
You don't have to break the bank to get a quality business website. But, there are some essentials you want to be sure to have:

Simple, effective site navigation

Quality user experience

Mobile responsiveness

Secure payments

Responsive customer service
Learn more about "Crafting Your Ecommerce Privacy Policy." Or find out what design choices can help your ecommerce website stand out (in a good way) with customers.
7. Source your products.
The product is what your customer pays for, so you need to ensure you partner with reliable manufacturers and suppliers. You'll need to meet with several vendors to find the right fit for your needs. You'll want to compare:

Skills and experience

Industry expertise

Cost per unit

Shipping costs

Lead times

Minimum order quantities

Setup fees (if needed)

Defect policy
You could also start your business with a sustainability focus. Ask the suppliers what they are doing to ensure their factories prioritize ethics, diversity, and social and environmental responsibility.
8. Plan for order fulfillment.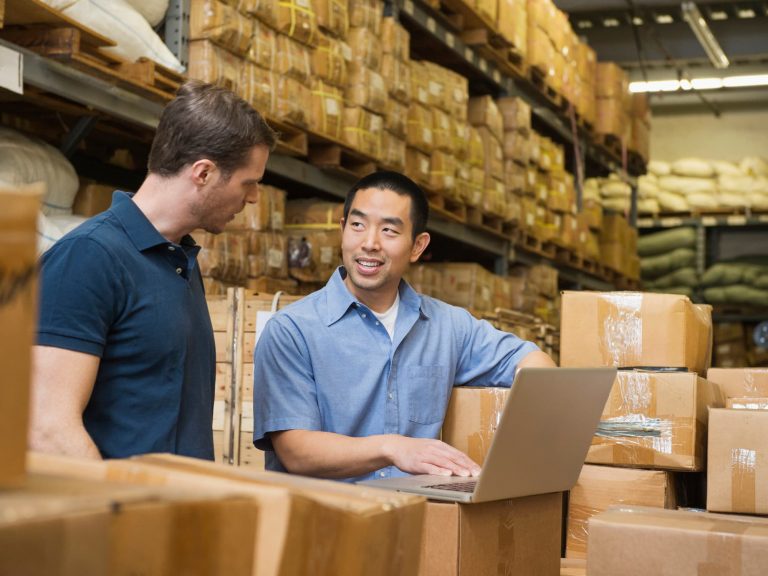 There are three main ways to get your product to customers:
You store your own inventory and pick and pack it on your own to have a carrier deliver it.

You take the dropshipping route where you work with companies that will directly deliver their goods to your customers.

You work with a fulfillment center to both store your inventory and also ship it out to customers.
The first one gives you the most control. The last one is not the best when you're just launching your business. Dropshipping is a simple way to start a small business without investing in inventory or maintaining a shipping department.
9. Market your ecommerce business.
There are many ways to market an ecommerce business. You'll want to be strategic based on your brand values, message, and your target audience. That said, you'll likely want to take a multichannel approach.
Social media is a great place for you to engage directly with customers. Share how something works or what it looks like in context. Pose questions to possible customers. Ask them to post photos. Engage with them in a way that makes them feel involved with your brand.
Email marketing is the main customer retention driver for 80% of retail professionals. So, once your website launches, you want to build a list of people interested in your brand and your products. Then, you can email them to keep them informed, promote new products, offer discounts, and involve them in your product development decisions.
Content marketing can help boost your ecommerce site's brand awareness. Don't underestimate the importance of getting your business in local directories, either. 
Need help? Take a look at our article "How to Establish a Thriving Ecommerce Brand in One Year." Or these "10 Unique, Affordable Marketing Channels for Your Small Business" could help too.
10. Build long-term customer relationships.
Customer loyalty is critical to your business's success. These are the people who will spread the word about your products. Plus, they are more likely to come back and buy more. Additionally, acquiring new customers is costly. Keeping your existing customers happy will pay off.
Customer loyalty comes from:
Discovering what's important to them

Earning and keeping their trust

Taking pride in what you do

Offering incentives
Try our "4 Brilliant Ways to Maintain Customer Loyalty."
The ten steps in this small business ecommerce guide demonstrate that it will require commitment and effort to launch your endeavor. But, when you're running your own business and enjoying customer loyalty and satisfaction, you'll see it's worthwhile.