You've probably heard of the song "If I Had a Hammer," but only some individuals know how to use that hammer well. Those who know their way around tools and home fixes can make a career starting a handyman business. But repair savvy doesn't necessarily mean you know how to promote your business. Build your client list with this article, helping you create a marketing plan for your handyman business.
There's always a need for the handyman to help homeowners tackle their long list of to-dos. A jack-of-all-trades can help the commercial customer who has no idea how to handle a leaking ceiling or no time to rewire those switches. The handyman can also be on call for that aspiring do-it-yourselfer who has only made things worse!
Taking your how-to know-how and starting a handyman business, you might decide to join a franchise or set out on your own. Either way, you're going to need a marketing plan for your handyman business. These marketing strategies can help you grow your business:
Develop a business plan and register your business

Build your online presence

Add your business to online listings

Get reviews and testimonials 

Print marketing collateral 

Send email campaigns
Develop a Business Plan and Register Your Business
You need to develop a business plan and register your business when you're getting started. The research legwork you do in this essential stage of forming a handyman business can support your marketing efforts.
In developing a business plan, you'll have to research the competition and come up with your unique value proposition. Knowing what you're up against and what sets you apart is key to successful marketing.
In registering your business, you'll need to come up with your business name. You'll also want to register the web domain for your business. Both of these are going to be critical in your marketing campaign.
Build Your Online Presence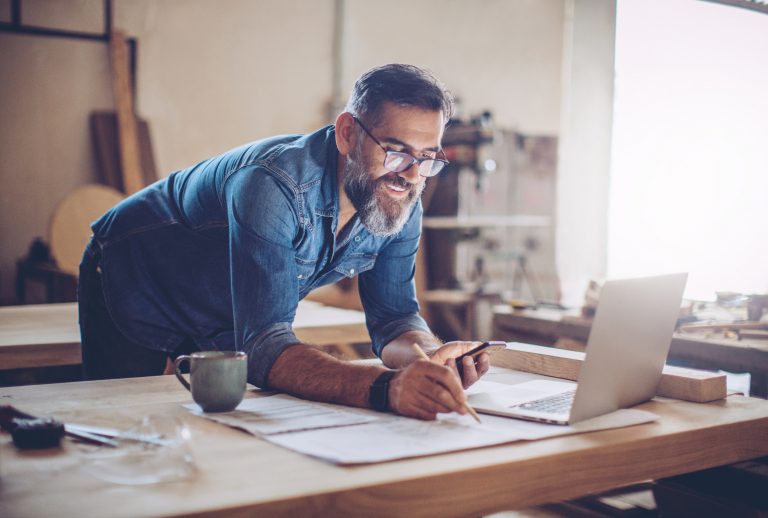 This requires both registering your website URL and claiming social media channels. You'll want to develop a professional business website to give your small business credibility with customers. 
If business website design isn't your forte, you might work with a professional designer and professional writer to develop a customized site that really speaks for your handyman business. Together, they'll know the ins and outs of such things as landing page design and mobile-friendly website requirements. Don't worry; you'll probably still know a lot more about building a deck or replacing a garbage disposal.
Social media marketing can make a big difference for your business too. You'll likely want to build a presence on Facebook if you're targeting residential clients. But you might focus on LinkedIn if you're more focused on commercial clientele. Posting helpful videos on YouTube or Instagram can also round out your social media marketing.
Want to get up and running quickly? Read our How to Build Your New Business's Online Presence in a Single Day.
Add Your Business to Online Listings
A handyman business typically serves a local business. So, you need to make the most of local marketing. You'll definitely want to claim/verify your online listings in business directories. This includes Google My Business, Bing, and Yahoo! Putting useful information here can help local customers find you more easily online.
There are many online listings where you can add your business for free. Make sure that customers are getting accurate information about your handyman services. Keep in mind that the more descriptive you are, the better your chances of coming up in a customer's search. 
Find out more in Local Listings are Your Online Storefront.
Get Reviews and Testimonials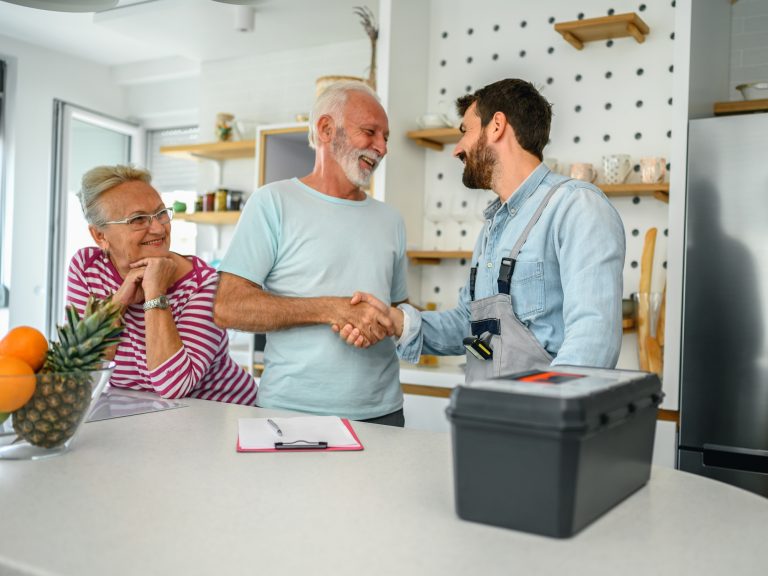 How do you grow your handyman business? Word of mouth and referrals are a good start. Sharing customer input also builds credibility. Ask your customers to post reviews and testimonials on your social and business listing pages. Also, add them to your business website.
You might offer a cash-back incentive to encourage participation. It will be worth it as reviews and testimonials have great weight with customers and help your search engine optimization (SEO).
Need a primer on SEO? Check out our Start with Search Engine Optimization article.
Print Marketing Collateral 
The old methods of marketing can still work, especially for a handyman business. Printing out business cards means you'll always have something to hand to potential customers. Wearing a custom T-shirt can also help with building your brand. Or wrapping your truck with business signage can give people an idea of who to call. 
Asking customers to put out yard signs touting your business can also be a good way to drum up business among the neighbors. You might also hand out discount coupons or printed brochures in your local area to inspire people to turn that to-do over to an expert like you. 
Send Email Campaigns
An email campaign can be easier if you have a blog with engaging content. This gives you regular content that you can share that adds value. A blog shouldn't be a sales mouthpiece. Rather, blogging is a way for you to show readers that you know what you're doing and understand the challenges they face.
Email marketing might also include announcing a special or offering a discount. You can also reach out to your email lists to share reminders of important fix-it tips. This might be seasonal or related to a specific event in your area (e.g., after a hail storm sharing some damage signs to look for around the house exterior).
"If I Had a Marketing Plan"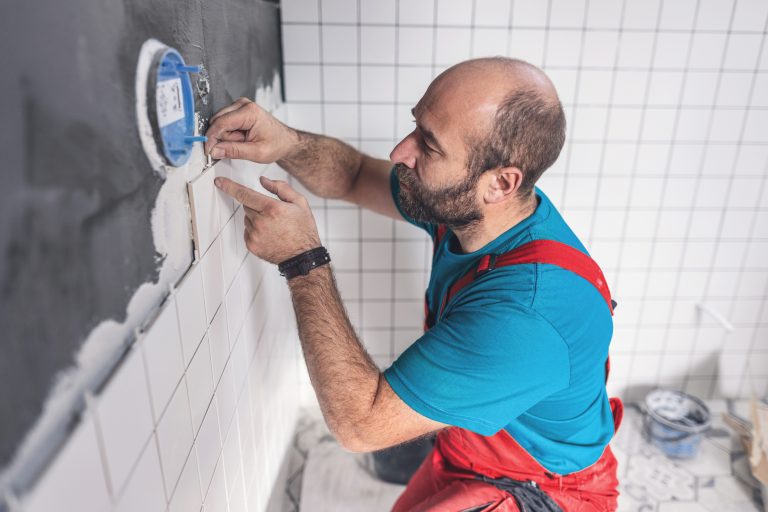 This article has shared many different handyman business ideas. From digital advertising to domain names and collateral to content marketing, there are a lot of handyman advertising ideas. You don't have to tackle them all at once. Still, getting an early start on a marketing plan for your handyman business can help you grow.