Your business aims to satisfy customers. But did you know that a return policy is a part of meeting customer expectations? Hassle-free returns are no longer a "nice to have." Customers make decisions based on their experience with returns. This article will explore the importance of a small business return policy and communicating your returns procedures.
Returns are inevitable, especially with online shopping. In fact, according to the National Retail Federation (NRF), "consumers returned an estimated $428 billion in merchandise to retailers last year, approximately 10.6 percent of total U.S. retail sales in 2020."
In another e-commerce study, 84 percent of respondents "said a positive returns experience encourages them to shop with a retailer again." This saw the return experience weighted higher than delivery and payment among the more than 1,400 U.S. respondents. Additionally, 74 percent wanted retailers to improve their return experiences.
To help you understand the importance of a small business return policy, this article covers:
Return policy benefits for business

Return policy benefits for customers

What needs to be in a return policy

How to make your return policy available
Return Policy Benefits for Business
​​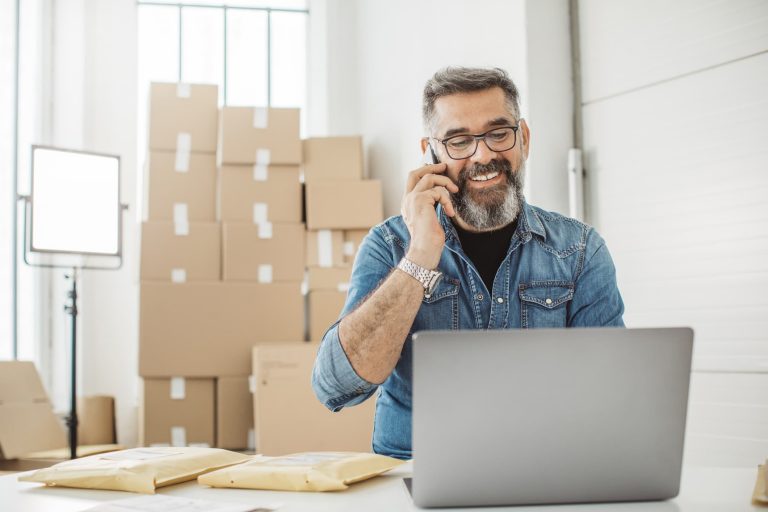 A return policy benefits both the small business and its customers. From the business owner's perspective, the return policy helps to set expectations. Writing a clear small business return policy also lends legitimacy. Further, clearly outlining the return processes helps customers to resolve issues on their own.
Providing a seamless return policy helps your business build customer relationships as well. After all, the return process provides you with an opportunity to have an authentic conversation with customers. 
Offering free returns even drives increased customer spending. "The prospect of free returns bolsters customer spending by over 350%." Plus, "customers are less likely to abandon their online shopping carts when they feel confident that they can easily return an item if it does not meet their needs or expectations."
You might write a return policy that requires customers to make their requests within 14 days and expect them to be happy with a store credit only. But, while this may be your business priority, it's not going to encourage customer loyalty. You'll want to balance your inventory sell-through and vendor agreements with customer preferences. Let's look next at how return policies can be customer-centric.
Return Policy Benefits for Customers
A customer-friendly return policy not only drives sales but also sees customers spending more time on your website. When return procedures are customer-centric, the consumer enjoys an easier experience and greater peace of mind that they'll get what they want.
In the Doddle e-commerce survey on returns, respondents said they would prefer:
Free returns (64%)

Reusable/resealable packaging that can be used for returns (44%)

Communications and visibility into returns progress (41%)

Refunds once item ships (38%)

No need to print a return label (33%)
This brings us to the necessary components of a robust small business returns policy.
What Needs To Be In a Return Policy
You'll easily find a small business return policy template available online. But you'll want to customize that template to your particular business and its unique customers.
Keep in mind, as Mark Mathews, NRF's vice president of research development and industry analysis, puts it, retailers should view the "return process as an opportunity to further engage with customers, as it provides additional points of contact for retailers to enhance the overall consumer experience."
To make it easier on both you and your customers, the return policy needs to outline clearly:
What items can be returned 

What items can be exchanged

What items are not returnable or exchangeable

Deadline for returns

Requirements regarding product condition for return (e.g. Unopened? Are tags still on? In original packaging?)

How shipping will be handled

Who is responsible for shipping fees

How to initiate a return or exchange

Any return, restocking, or other fees the customer may be required to pay

Anticipated time for the refund to be applied

Any exceptions specific to your small business

How the customer can contact your business to ask more questions
How To Make Your Return Policy Available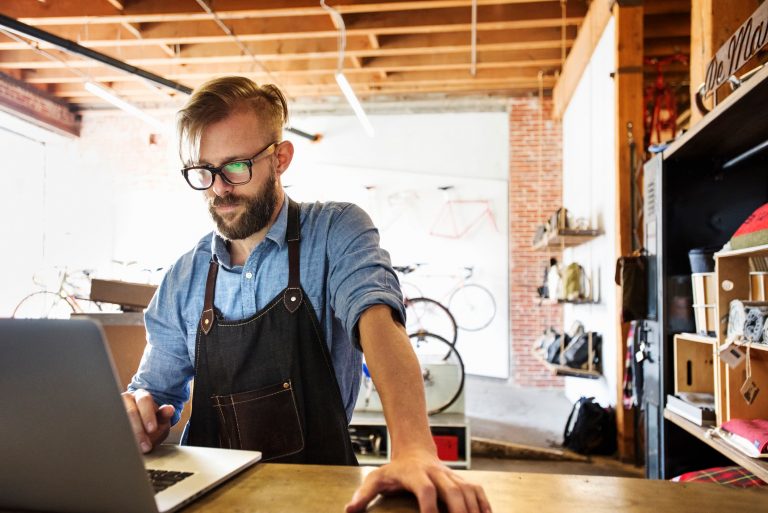 Whether your small business is wholesale or not, you'll need a concise and clear return policy that consumers can easily find. Once you have decided on what you'll write in your return policy, post it prominently. 
If you have brick-and-mortar locations, you'll want to make the return policy visible at the cash wrap. You could also print it on receipts. Online retailers also need to have the return policy (or at least a link to it) on their receipts. You might also post the information again on the inventory you send when you ship customer orders. 
The return policy should also live on your business website and be easily accessible from the customer's cart while they are shopping online. You might also link to the return policy from your business Facebook page, local directory listings, or social media posts.
Finally, you also need to train your sales and customer experience teams in the return policy. They should be able to educate consumers when making a sale and answer any questions the prospects might ask.
Do you still have questions about e-commerce and meeting customer expectations? Read "What Amazon Prime Day Can Teach You About Customer Experience" or other articles in our resource center.