Search "how to brand a small business" online, and you'll get more than a million results in just seconds. This highlights the importance of branding your small business and indicates just how much advice is out there. Building a brand takes time and effort. Instead of sorting through all those search results to get what you need, enjoy this one helpful guide on how to brand a small business.
According to HubSpot, "a brand identity is made up of what your brand says, what your values are, how you communicate your product, and what you want people to feel when they interact [with] it. Essentially, your brand identity is the personality of your business and a promise to your customers." 
Establishing your brand will depend on knowing the "three branding Ps." These are promise, positioning, and performance. In developing a brand, you'll need to determine:
Your unique value and who it is targeting (promise)

How you will communicate that promise (positioning)

How you will deliver on your brand promise (performance)
Your small business can address these three essentials of branding by following the key steps explained in this article. Building a brand identity requires you to:
Know your business mission, vision

Research your audience and competition

Decide on a brand voice

Select brand design

Communicate brand

Monitor performance
Know Your Business Mission, Vision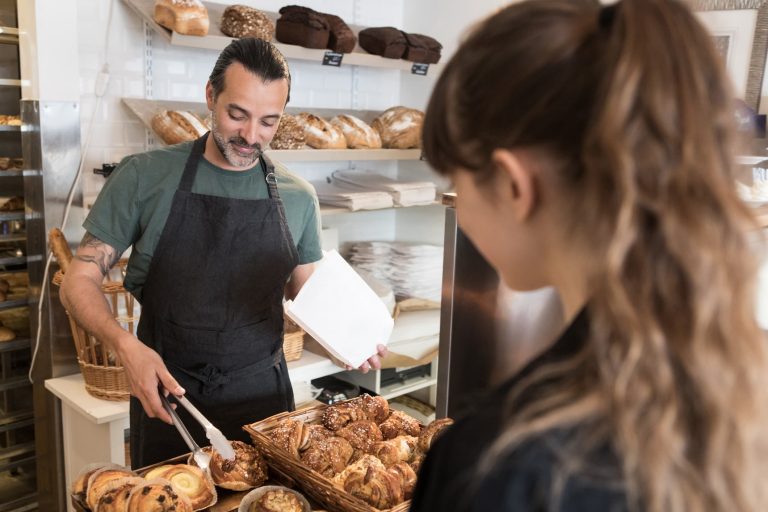 Successful branding of your small business starts with a strong understanding of what makes you distinct. Your brand is the "face" of your business, per HubSpot. It is going to help build credibility and trust and improve engagement with your brand. 
Your brand should be informed by your business fundamentals, such as who you are personally, your business culture, and your business mission and vision. Identifying what you want to accomplish and where you see your business going will help you shape what you want your brand to be. 
Business culture influences branding too. As Entrepreneur put it, "Your brand is an important marker of identity for external audiences — that is, your target customers — but it's also important for your own team members."
Research Your Audience and Competition
Your brand needs to speak to its audience. You can't do that well if you haven't already identified your target audience. You might look to market research, census bureau data, interviews with current customers, surveys of your sales team, social media, and industry influencers to research your target persona.
Knowing your competition is important also. For your brand to stand out, you need awareness of what else is out there, what those competitors are promising, and how they are handling positioning. At the same time, let your brand be inspired by how others communicate to your target audience. You want to fit in with industry expectations while presenting a unique value proposition.
Decide on a Brand Voice
It begins with naming your business, but your brand voice is communicated in so many small choices that you make. To find your brand voice, you might ask yourself:
What's our archetype?

What are our core values?

How is our brand perceived?

If we were a fictional character, who would we be?
The Content Marketing Institute shared five easy steps to define and use your brand voice:
Gather a representative sample of your content

Describe your brand voice in three words

Create a brand voice chart

Ensure your writers understand how to put your brand voice into action

Revisit and revise the brand voice chart as the company changes over time
Writing a brand story can help too. Learn more when you read "Your Brand Story: A Jaw-Dropping Publicity Strategy."
Select Brand Design
If the brand voice is your character, the brand design is the look that helps communicate your brand. So, if you are going for a bold, lively, and authentic brand voice, you probably aren't going to use gray, blocky text, and a blurred logo.
Your business will convey the brand via every small design choice. This can include:
Logo design

Color palette

Font used

Shapes

Backgrounds
Make sure your branded business website is up to date with "Top Web Design Trends for 2021."
Communicate Brand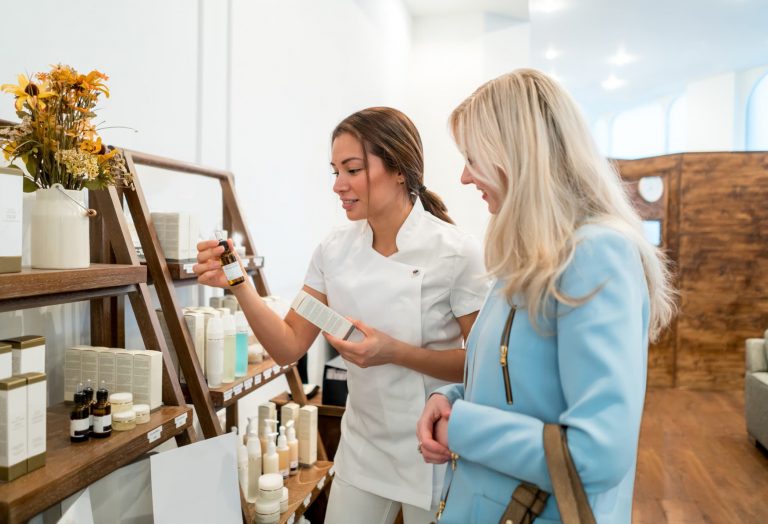 Don't waste all the hard work you've put into branding your small business. Now that you've determined your brand identity and its voice and design elements, you can convey your brand across your business.
Consider Coca-Cola's brand versus the UPS brand. Everything about these two companies captures the differences between them from the uniforms employees wear, the logo on their packaging, and their business websites.
There are many ways to communicate a brand. The brand should be incorporated throughout your web content, across social media, in your communications externally and internally, and even in your interactions with the community. It can help to make your employees brand ambassadors too. 
Try these "4 Steps to Getting Your Brand's Marketing Shared by Others" too.
Monitor Performance
Now that your brand communications are out there in the world, you need to track where and how people are talking about your brand. Brand monitoring "gives you an understanding of the general sentiment around your brand and products. Your public perception and how you respond to public feedback can play a huge role in brand growth."
Monitor social media platforms, online news, forums and review sites, and print media to be sure your brand is in the conversation. Also, check that your brand representation fits how you want to be perceived. Track your competitors too to identify new opportunities for your brand. Use data to determine what types of brand content works best and where you could improve. 
Now that you know how to brand a small business, you need to build a brand that resonates with and influences your customers. It's not going to happen in an instant. But by following these steps to building a small business brand, you can make your efforts more powerful as you work to grow your brand.