Black Friday and Cyber Monday are always big shopping days. But a good small business gift guide can help drive sales at any time of the year. This article outlines the many benefits of gift guides before providing the basic steps to pull together a strong small business gift guide for your holiday of choice or target audience.
Customers see a lot of gift guides as the holiday season approaches. But these compilations of small business products can be a powerful marketing tool the entire year. You might do a gift guide for Valentine's, Easter, Mother's Day, Father's Day, Halloween, or even National Dog Day. Otherwise, you could set up a gift guide targeting a particular audience. Say, "Gifts for Her" or "Gifts for that Tech-Loving Teen." Those don't even need to be tied to a date on the calendar.
Why bother with a gift guide? These marketing tools offer many advantages:
Raising brand awareness

Driving traffic to your site or store

Making your products desirable

Speaking to your target customer
Plus, if you partner with other small businesses, putting the guide together can be a way to expand your business network. Collaborating with other small businesses can also help you cut costs and reduce the effort involved because you'll share the responsibilities.
So, how exactly do you develop a gift guide? This article outlines the basic steps:
Determine your audience

Decide on a theme

Find partners

Pick the right products

Collect high-quality images

Offer a gift guide discount

Market your guide
Determine Your Audience
A gift guide requires you to understand your customer. The gift guide is meant to help them make buying decisions. So, you need to know what kinds of gifts they might be seeking. For example, you could write a gift guide for your business featuring only your most expensive items, the ones you profit the most from selling. But that wouldn't help a budget-conscious customer, now would it?
Ideally, you have compiled some target personas for your brand. This gift guide might not target all of them at once. Instead, you could focus on a specific profile this time around and do another guide for a different persona next time. Or, make sure that you have different sections of the guide that speak to the various personas.
How do you know your audience? Find out in our article "How To Create a Target Persona for Your Brand" or "Customer Research: Why You Need It and How To Do It."
Decide on a Theme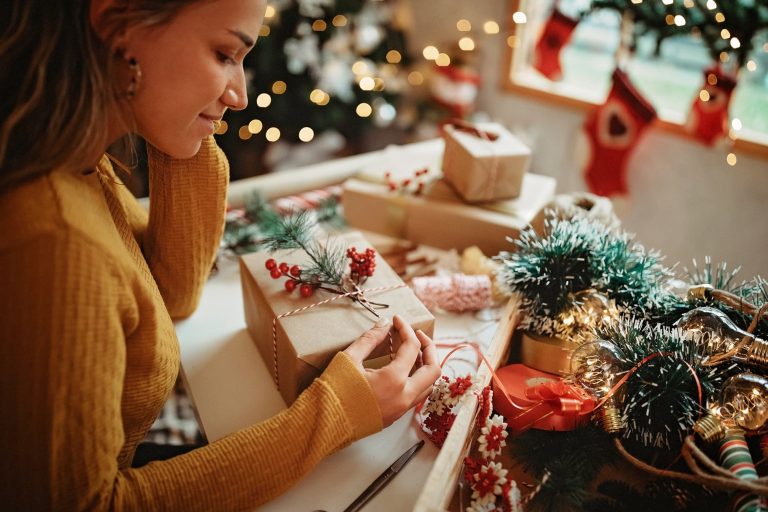 Now that you know who you want the gift guide to help, you can come up with a relevant theme. A pastry shop owner might want to put a gift guide together that highlights different French pastries. But, again, this is more business-driven than customer-focused.
Instead, the same shop might decide it wants to appeal to its corporate customers who order a large number of goods for the office. Then, a theme might be "Team-Building Treats."
Find Partners
Better still, because it can have even greater value to the target customer, that same pastry shop could partner with other small businesses with products that would also help a local business organize a team-building event. This could include the local sports, hardware or office supply stores, and a custom T-shirt printer. Maybe a craft brewery for afterward, too.
Collaborating with other entrepreneurs in your small business gift guide helps you grow your audience. More people will see the guide, which can introduce you to new customers. Plus, by joining forces with your peers, you can pool marketing resources and the effort involved in creating the gift guide.
Another approach? With a holiday approaching, you can guess that others will be putting gift guides together. Try these three strategies for getting your products in gift guides.
Pick the Right Products
Your great gift suggestions should come from your popular products and top sellers. Look at your sales data to determine which products to highlight.
You also want to try and anticipate what customers want. So, examine market and consumer trends too. You might use Google Trends to help you get a feel for what's popular and what your target audience might be wanting. It's also a good idea to survey your suppliers, asking what items are getting a lot of interest.
Asking your customers in-store what they'd like to receive can help you get ideas. Also, don't underestimate the power of having your employees make recommendations. You could even use what they say about the products in the gift guide copy.
Collect High-Quality Images
This gift guide has to look great. Each store owner will have some words to say about their selected products. Or maybe you even hire a freelance copywriter to craft themed text. Nevertheless, the images of the products are going to be what draws the customer's eye. Make sure there is a visually-appealing photograph of every product mentioned.
Taking the time to take quality product images will benefit more than the gift guide. You'll be able to use the images in email marketing, online, and in social media posts too. High-quality images can help your search engine optimization as you'll rank higher and get more customer engagement.
Check out this article, "A Cost/Benefit Analysis on The Great Product Photography Debate: DIY or Outsource."
Offer a Gift Guide Discount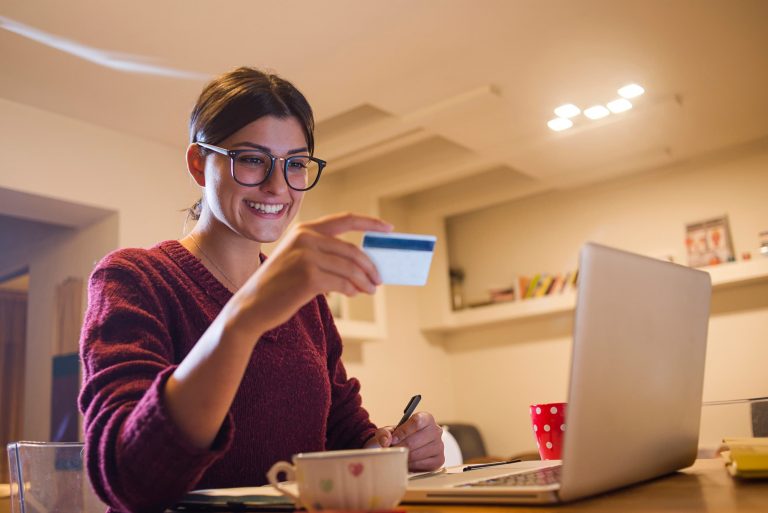 Provide another reason your gift guide is valuable to customers—offer a discount. This might be a promo code or coupon encouraging people to buy more ($5 off of a $50 purchase, $10 off of a $100 purchase). This can help motivate your readers to shop the guide. 
If the gift guide is online, offering free shipping for items can help drive sales. Or, if you have a storefront, give online shoppers the ability to pick up their items in-store. This has proven to encourage sales, plus you get more foot traffic.
Looking for more ways your small business can leverage holiday traffic? Check out this guide for both B2B and B2C.
Market Your Guide
When you have that gift guide put together, make sure you also put a pdf or interactive version on your business website. Send an email to your customers telling them about the guide. You might even further segment and share particular items from the guide with specific audiences.  
You'll also want to share its recommended items on your social media feeds too. Plus, you can use those high-quality images in a digital advertising campaign. That's what we call doing more with your content marketing efforts.
Getting the Most Out of Your Small Business Gift Guide
The resources you put into creating a small business gift guide can pay off by driving more traffic to your site or store, increasing awareness of your offerings, and expanding your business network. With these simple steps, you can get that guide in shape and outselling your products to customers.